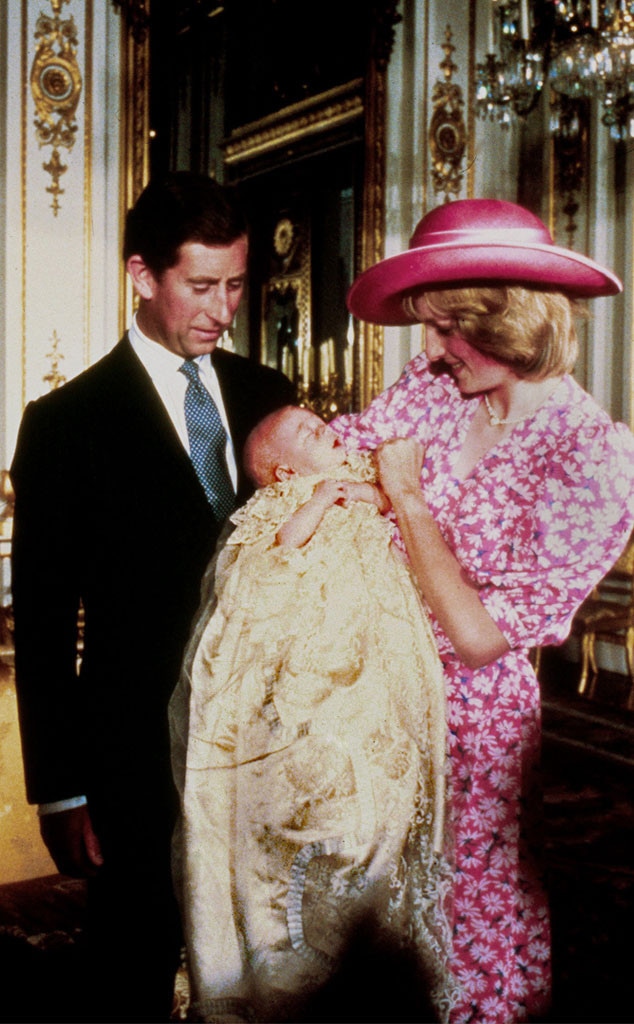 Anwar Hussein/WireImage
What better way to celebrate tomorrow's royal christening of Prince George than by taking a look back at Prince William and Kate Middleton's own christening pics?!
Ahead of tomorrow's celebration, let's compare the Duke and Duchess of Cambridge's throwback baby photos.
In Will's adorable christening shot taken at Buckingham Palace in 1982 (Will was born Jun. 21, 1982), proud parents Princess Diana and Prince Charles look lovingly at their bundle of joy, who's wearing a long elaborate cream-colored gown. Charles sports a suit while Diana is dressed colorfully in a pink and white floral-print dress, pink hat and necklace.
Now for Kate's cute baby pic. In the shot, taken on Jun. 20, 1982 (one day before Will was born!), mom Carole Middleton holds baby Kate in her arms while dad Michael Middleton stands close and flashes a giant smile while looking at their daughter. Michael sports dark suit similar to Charles while his wife wears a colorful dress, much like Diana's christening attire.
As for Kate's christening gown, hers appears to be whiter in color and a tad less elaborate than Will's.
As you already know, Will and Kate's royal baby boy Prince George will be christened tomorrow in a very intimate and private ceremony in Chapel Royal at St. James' Palace in London. George's uncle and aunt Prince Harry and Pippa Middleton will be in attendance.