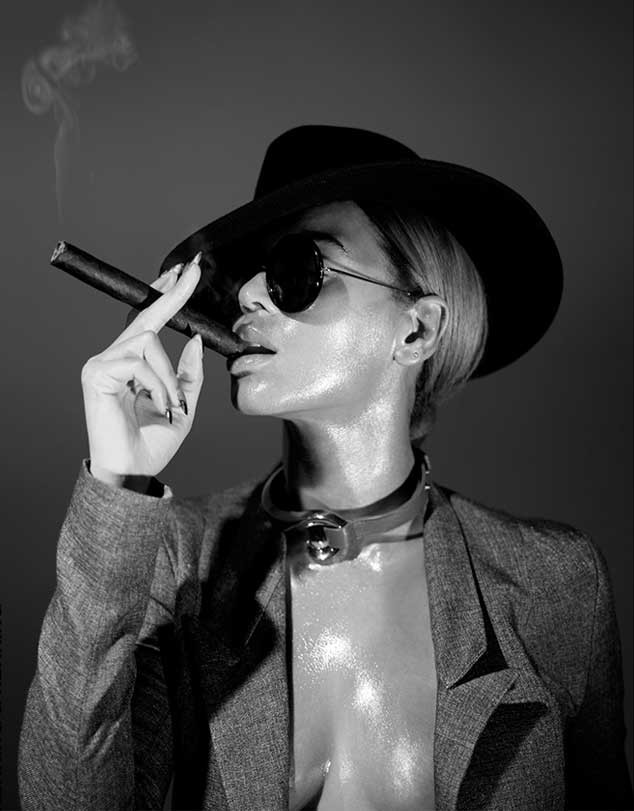 Photography by Herring & Herring
Beyoncé is looking fierce in her latest photo shoot.
The pop singer seductively posed for Herring & Herring in a series of revealing ensembles.
Some of the images from the set are said to be featured in her forthcoming calendar for 2014.
In one sizzling pic, Queen Bey is seen wearing a petticoat with a pair of latex thigh-high boots. Yup, that's right.
In another shot, the "Grown Woman" singer looks smokin'-hot while posing with a lit cigar.
Bey bares tons of cleavage as she's shown wearing nothing but a blazer, fedora and her favorite John Lennon-inspired shades.
But Blue Ivy's mama didn't stop there.