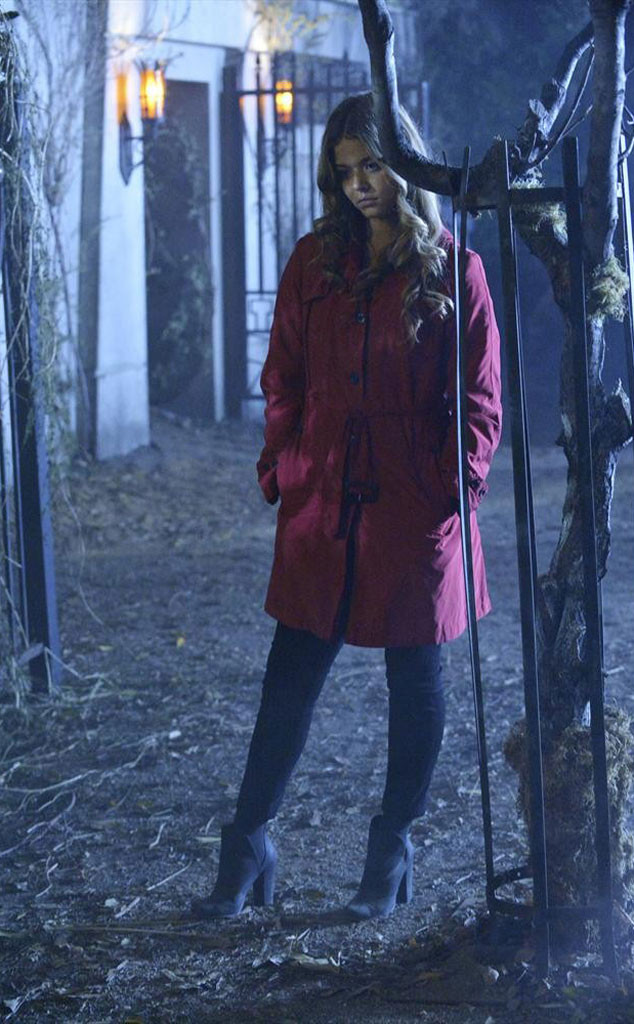 ABC FAMILY/Eric McCandless
WARNING: The following article contains MAJOR spoilers from tonight's Halloween episode of Pretty Little Liars! If you don't want to be tricked, look away now. For everyone else, here's your treat…
"Did you miss me?"
And with those four little words we finally have an answer to the question that we've been obsessing over for the past four years: Alison DiLaurentis is alive. Gasp, hold up—what?!
We're now have so many questions! Where has Ali been hiding this whole time? If Ali's alive, who's body did they find? Was Ali really there every time the girls thought they were hallucinating? What does Ezra want with Ali? Are Ezra and Board Shorts the same person? Our heads are spinning!
To help ease your PLL-loving mind, we chatted with executive producer Marlene King along with superstars Lucy Hale and Sasha Pieterse about tonight's jaw-dropping Halloween special. The ladies revealed exclusive scoop on what's coming up for out liars now that Ali is alive and Ezra is hot on the trail of her pretty little shadow.