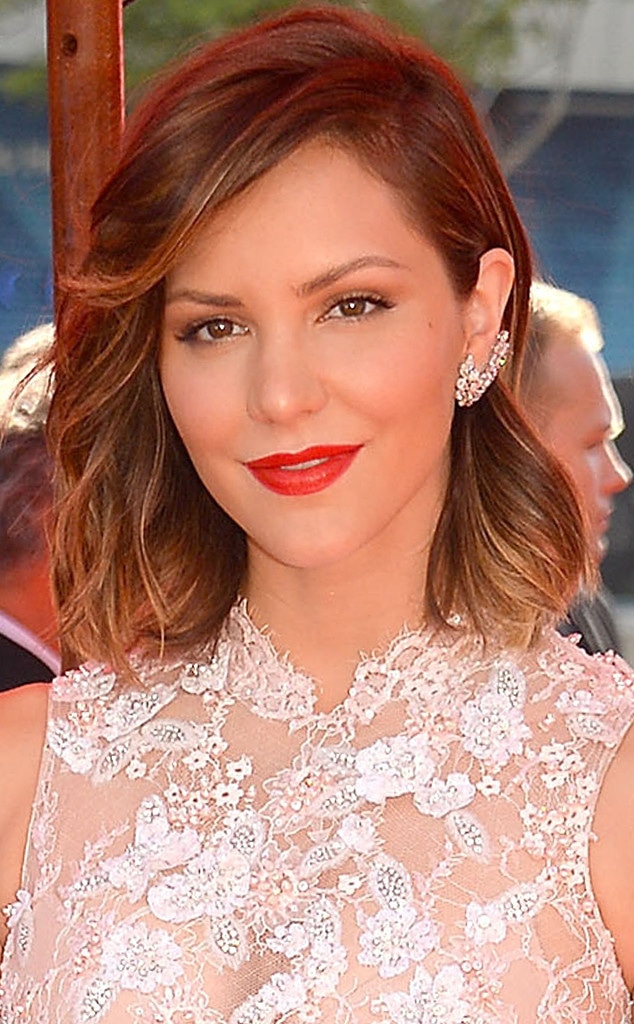 Mark Davis/Getty Images
Did a secret romance blossom on the set of Smash?
Well, it certainly seems that way based on photos that have just surfaced showing Katharine McPhee kissing the show's director Michael Morris in a Hollywood parking lot.
There's just one slight issue with the seemingly new couple: they're both currently married to other people.
The 29-year-old actress has been married to 47-year-old producer Nick Cokas since 2008. TMZ is reporting, however, that she has been separated from her hubby for six months.
Meanwhile, Morris is actually married to actress Mary McCormack and the couple has three daughters together.
But it looks like neither McPhee nor Morris is interested in hiding their affections for one another.
The two went on a lunch date over the weekend at I Panini Di Ambra a little past noon and afterwards were spotted holding hands as they walked back to McPhee's car.
Morris appeared to be wearing his wedding band, while the brunette actress's ring finger was sans any bling.
After the two engaged in a lengthy make out session in the parking lot, they drove off in separate vehicles.
This marks the second relationship to come from the musical drama.
Debra Messing filed for divorce from her husband of nine-and-a-half years, Daniel Zelman, in 2012 and began dating her costar Will Chase shortly thereafter.
And they say timing is everything! Chase was actually also in the process of getting a divorce, from Broadway actress Stephanie Gibson, at that time.
Smash was canceled back in May after just two seasons.