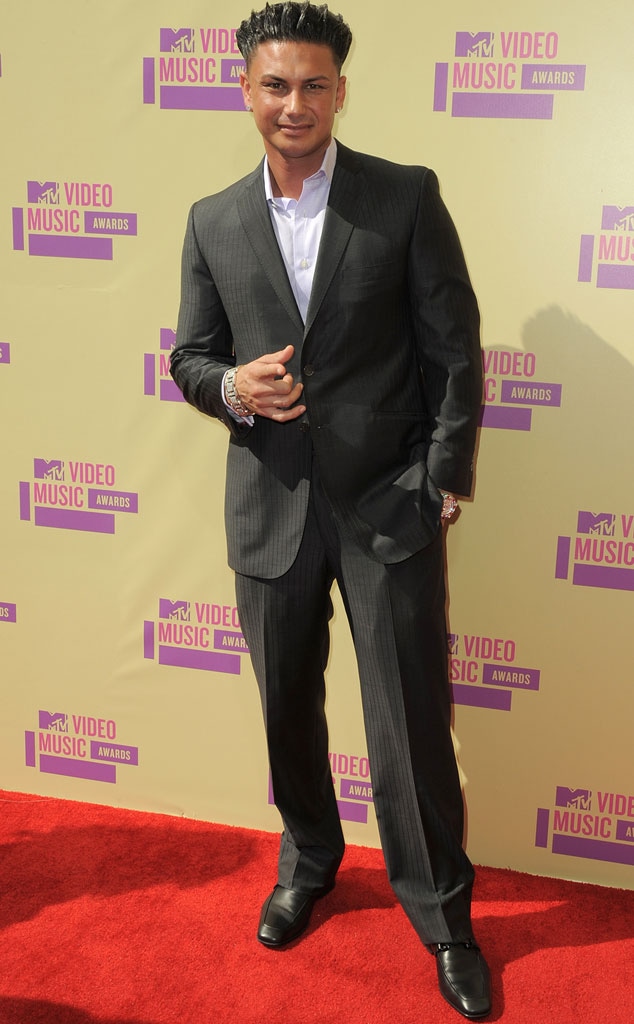 Jordan Strauss/Invision/AP
Looks like it's going to be GTL plus diaper duty for Pauly D!
The Jersey Shore alum is now the proud father of a baby girl, a source confirms to E! News exclusively. The 33-year-old DJ (full name: Paul DelVecchio) is "very excited" to become a daddy and "has always wanted kids."
As for the baby's mama?  She and Pauly "didn't have a previous relationship," but the new dad "is hoping to develop a relationship" with her. The baby is now several months old.
"[He] wasn't exactly planning for it to happen this way," says a source, "but God works in mysterious ways."
And Pauly is "ready to jump in and take responsibility as a father," says a source.
This is the first child for Pauly, but he does have some experience with babies! In 2012 when Snooki was pregnant with baby Lorenzo, the Pauly D Project star told People, "I want to be Uncle Pauly...And I want to be a part of that baby's life, because Snooki is one of my best friends now, and I'd love to be with her when she's delivering the baby, and I'd love to babysit."
He vowed to "to teach this kid how to deejay," but wasn't so sure about getting into the"diaper changing."
"I don't know so much," he said. "Maybe I'll give [the baby] back to her for that."
As an uncle, that's acceptable, but now that Pauly D's a daddy, he's going to have to do the dirty work!
The baby news was first reported by TMZ.