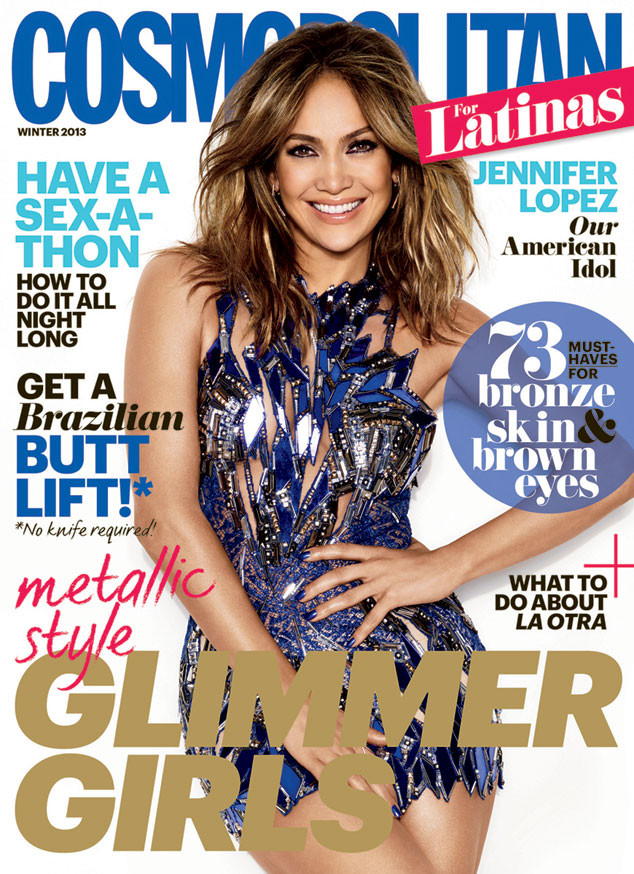 Matthias Vriens-McGrath/Cosmopolitan for Latinas
Jennifer Lopez has one of the hottest bodies around, but back when her career was just beginning, not everyone was a fan of her killer curves.
But Jenny from the block knew better than to listen to those early naysayers! In a candid interview with Cosmo for Latinas' winter 2014 issue, the 44-year-old mom of two opens up about body confidence and having a good self-image.
"Early on, my family really made me love who I was and what I looked like. My body was nothing out of the ordinary in my neighborhood," she says. "When I first started on television [as a Fly Girl on In Living Color], people, and even my own manager at the time, would tell me I had to make all of these changes. But you have to stand up and say, 'There's nothing wrong with me or my shape or who I am, you're the one with the problem!'"