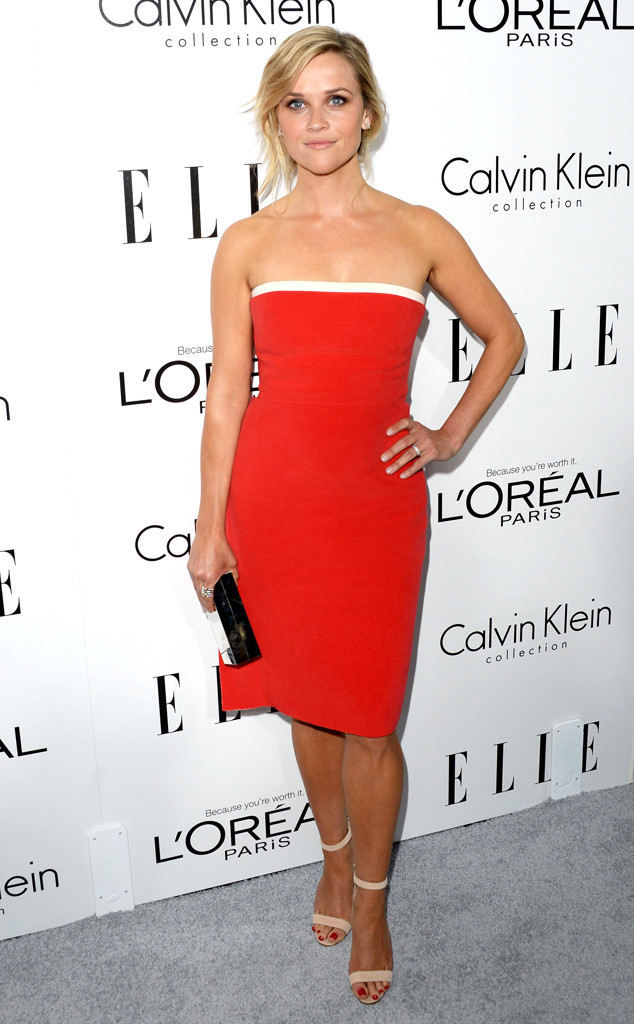 Jason Merritt/Getty Images for ELLE
Reese Witherspoon can now laugh at her infamous run-in with the law.
If you don't remember, the Oscar winner was arrested in April in Atlanta for disorderly conduct after her husband was pulled over under the suspicion of driving while intoxicated. Witherspoon was arrested after disobeying repeated instruction from a police officer to remain in their car.
"Personally, as a true friend, my favorite project of hers was an overlooked short film that she made earlier this year," Chelsea Handler said Monday night while presenting Witherspoon with an Elle Women in Hollywood Award at the Four Season Hotel in Beverly Hills. "She plays a very inebriated housewife defending her inebriated husband."