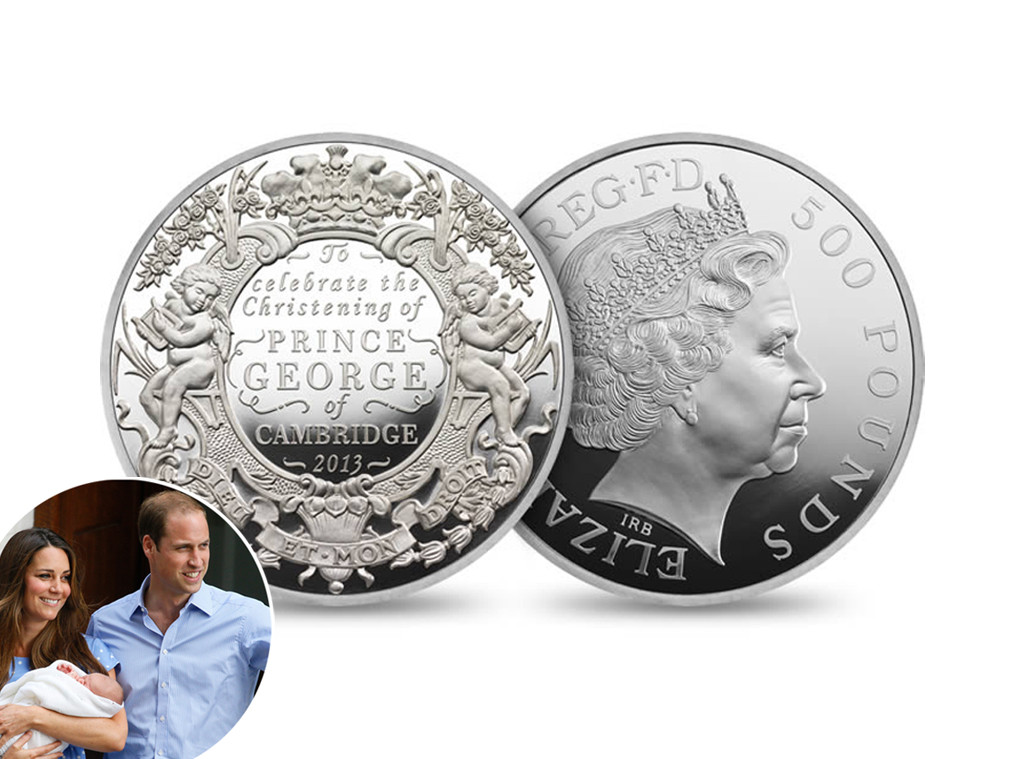 AP Photo/Kirsty Wigglesworth; Royal Mint
Here's your chance to be a part of history!
As Prince George celebrates his royal christening at St. James' Palace today, England's Royal Mint is hard at work creating British coins to commemorate the special occasion.
Approved by Prince William and Kate Middleton, the gold and silver coins are emblazoned with Prince George's name on one side and an image of Queen Elizabeth II on the other.
According to London's Sky News, the new christening coins had to be made much quicker than other coins because design couldn't begin until the baby's gender and name were revealed.
The best part of the special coins could just be the price. Sold for as little as $20.93 (£13), the mementos are affordable for many fans of the royal family.
As we celebrate Prince George's latest milestone, we've compiled a gallery of the best royal baby memorabilia for sale today. With the holidays upon us, it may just be the perfect time to splurge on some sovereign-inspired swag.