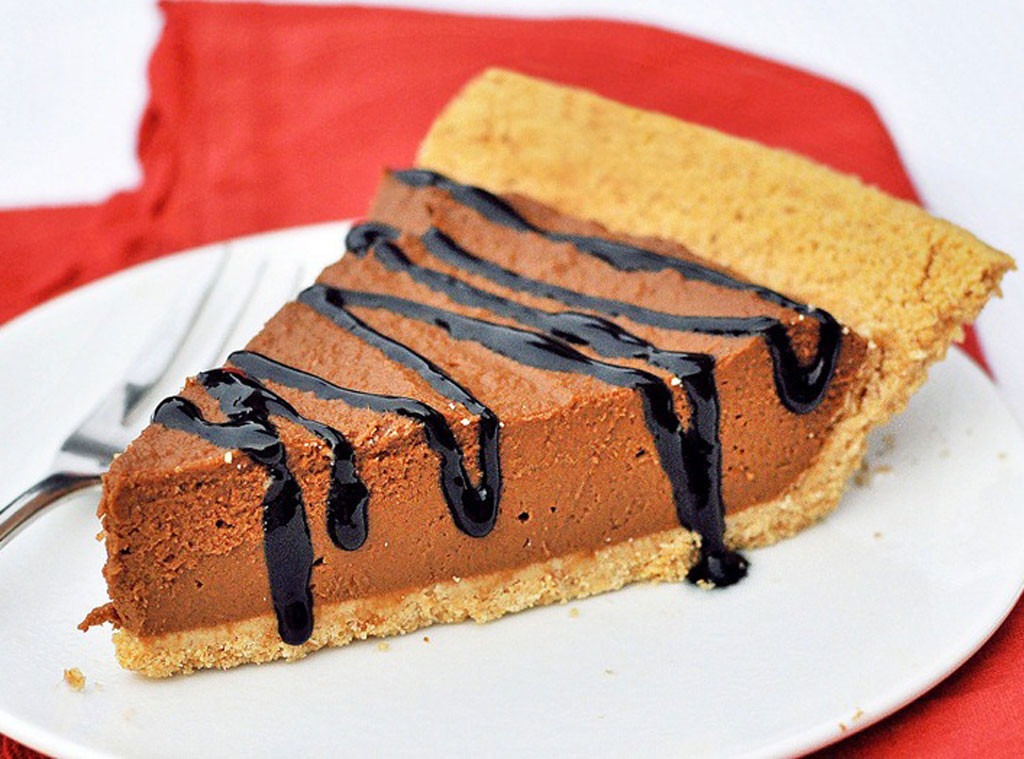 Courtesy: chocolatecoveredkatie.com
Between the festive parties and the sweet indulgences, Halloween is certainly one of the most fun holidays of the year.
But if you're watching your waistline (after all, you do have to squeeze into that sassy costume!), you may want to opt for a guilt-free treat that's still totally delicious--but won't wreck your diet.
"What you put into your body affects how your skin looks. Sugar, in particular, causes your skin to age faster. When it comes to Halloween treats, keep in mind that dessert is meant to be enjoyed! Make them healthier with fresh apples and pumpkins and also by replacing sugar with natural fruit juices,"  dermatologist Dr. Jeannette Graf and author of Stop Aging, Start Living tells us.
With that in mind, we've rounded up a few of our favorite healthy Halloween treats that pack a bit more nutrition than standard sugar-laden cupcakes, brownies and candy bars.
Bonus: they're all super easy to whip up at home!
Check them out:
No-Bake Chocolate Pumpkin Pie from ChocolateCoveredKatie.com
15 ounces pureed pumpkin (or 1 can)
1 teaspoon pure vanilla extract
1-2 teaspoons cocoa powder
1/4 teaspoon salt
1 cup chocolate chips
optional: sweetener
Melt the chocolate (either on the stove or in the microwave), then throw everything into a food processor and blend until it is super-smooth. Pour into a pie crust and fridge until chilled. This pie gets firmer and firmer, the longer it sits.
Apple Cinnamon Quinoa Breakfast Bake from FitSugar.com
1 cup uncooked quinoa
1 1/2 teaspoons cinnamon
1/2 teaspoon nutmeg
1/8 teaspoon ground cloves
2 apples, peeled, diced
1/4 cup raisins
2 eggs
2 cups vanilla soy milk or regular milk
1/4 cup maple syrup
1/3 cup almonds, chopped
Preheat the oven to 350°F. Lightly grease a 7-by-11-inch baking dish. In a small bowl, mix the uncooked quinoa with the spices and pour into greased dish. Sprinkle the apple and raisins on top of the quinoa.
In that same small bowl, beat the eggs. Whisk in milk and maple syrup. Pour the egg and milk mixture over the top of the fruit and quinoa. Lightly stir to partially submerge the fruit. Sprinkle the chopped almonds on top.
Bake for one hour or until the casserole is mostly set with only a small amount of liquid left. Allow to cool, and then cover and refrigerate. Enjoy in the morning!
Pumpkin Pie Protein Smoothie from Blogilates.com
1 banana
1/2 cup pumpkin
3/4 cup vanilla almond milk
3/4 teaspoon pumpkin pie spice 
1 tablespoon vanilla protein powder
1.5- 2 handfuls of ice
Blend all ingredients until smooth and enjoy. Perfect for a delicious post-workout treat!
Apple Mouth Snacks from Picky-Palate.com
1 large apple
peanut butter
mini marshmallows
Core apple and then cut into fourths. Cut out a small wedge on the skin side of the apple. Blot inside with a paper towel then spread lightly with creamy peanut butter. Cut mini marshmallows in half and place over peanut butter to make the teeth. Yum!
Courtesy: joythebaker.com
Black and White Chocolate-Dipped Pretzels from JoytheBaker.com
12 ounces white chocolate chips
1 heaping cup black nonpariel sprinkles
36-45 small hard pretzels 
Line a baking sheet with parchment paper and set aside. Place sprinkles in a medium bowl and set aside. Place white chocolate chips in a heatproof bowl and simmer two inches of water in a medium saucepan over medium heat. Place bowl of chocolate over the simmering water making sure that the bottom of the bowl does not touch the simmering water. Gently stir until chocolate is melted and perfectly smooth. Leave the bowl of melted chocolate over the pan of hot water, but take the pot off the flame.
Next, dip pretzels into the warm melted chocolate and place dipped pretzel in sprinkle bowl and coat to taste. Place dipped and sprinkled pretzel on parchment paper and allow to harden. Place pretzels in the freezer to shock into hardening. Pretzels should be stored, sealed in an airtight container at a cool room temperature.