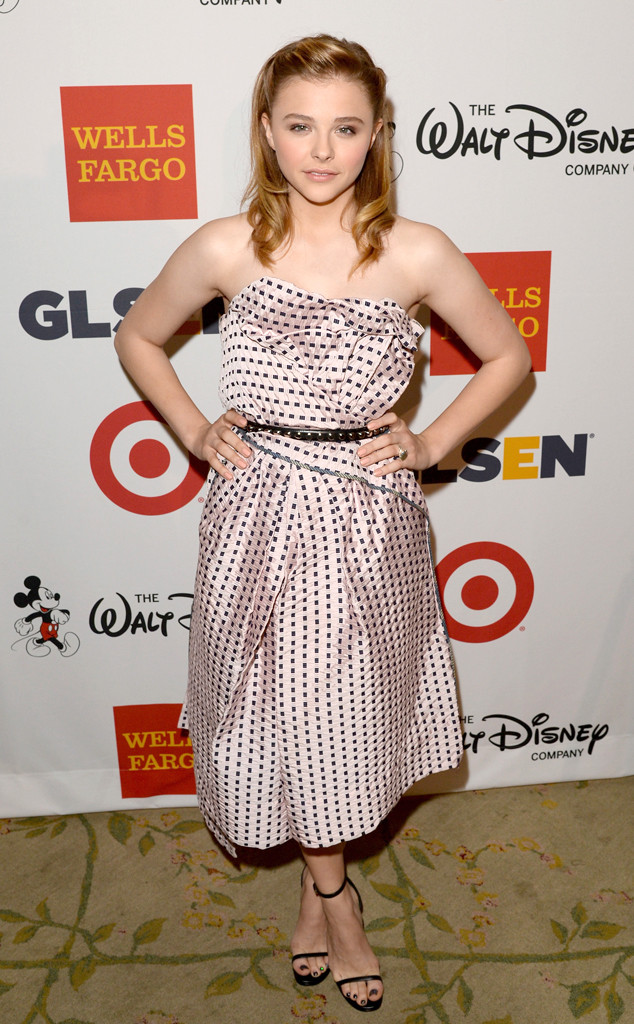 Jason Merritt/Getty Images for GLSEN
We're hesitant to criticize Chloe Grace Moretz after seeing her terrifying turn as the most famous revenge-seeking teen, but facts are facts and the fact is that the dress is way too big.
See how the high neckline sits slightly off the Kick-Ass star's chest? That's because it's not fitted to her figure. And do you notice that the belt doesn't quite cinch into this starlet's natural shape? That's because the waistline is too wide.