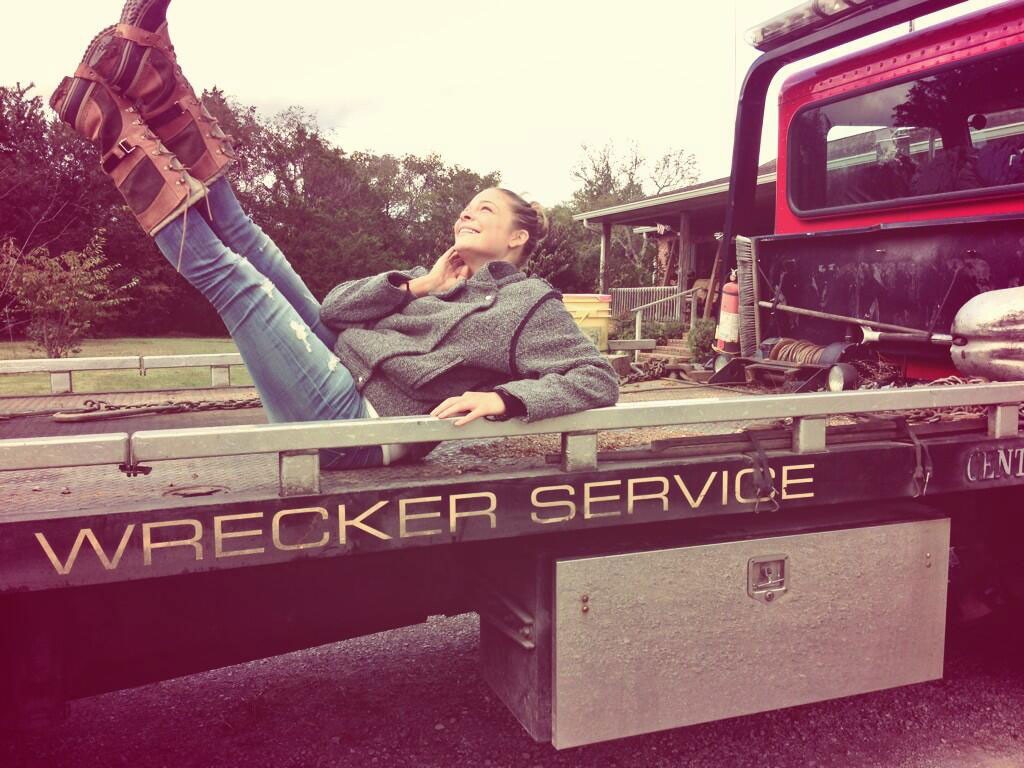 Twitter
LeAnn Rimes knows how to have a good laugh—even when it's at her own expense!
On Saturday, Oct. 19, the 30-year-old country singer tweeted a cheeky picture of herself sitting atop a towing truck with the word's "Wrecker Service" plastered across the side. "DON'T OPEN w/o A SENSE OF HUMOR," she warned. "My dad has a towing service, family business. #havefunw/thecomments."
LeAnn was still married to Dean Sheremet when she first met Eddie Cibrian in 2009 on the set of Northern Lights. Eddie was also married at the time to Brandi Glanville, the mother of his two children. LeAnn and Eddie infamously partook in an extramarital affair, leading both to divorce their original spouses and before getting married to each other in April 2011.
Brandi's been quite outspoken about her disdain for her husband's new wife in the past, but as she told E! News earlier this month, she, LeAnn and Eddie have put the past behind them. "As far as I know, we're fine," she said. "I see them at soccer, I say hello, and I don't really have any other interactions with them."
LeAnn confessed to E! News last year she wished she'd "handled [the affair] differently," explaining, "I wish I could have been better for me, for Brandi, for Dean, for Eddie, for everyone else."
Fortunately now, all parties involved seem to have made peace with the past—funny bones unbroken!