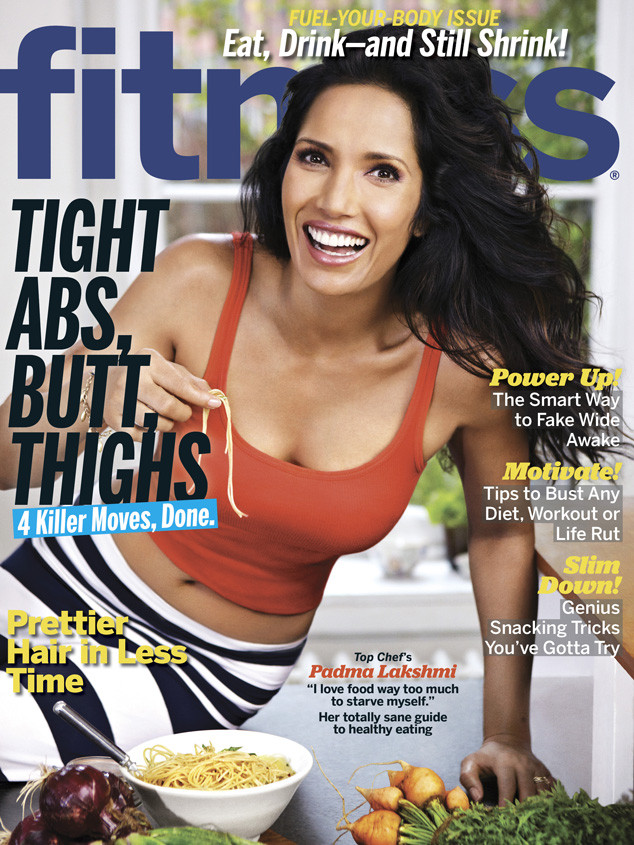 Fitness Magazine
Keeping a slim shape is hard to do when your job requires you to taste delicious meals pretty much every day. Yet that is exactly what Padma Lakshmi manages to do.
The Top Chef host told Fitness magazine she has to have a balanced diet and consistent workout routine in order to drop the two dress sizes she gains every season of the show. (Mind you, the Bravo series, which airs at 10pm on Wednesdays, is on it's 11th season!)
"I love food way too much to starve myself just to look good. I will put in the work at the gym so I can enjoy what I eat," she shares in the November-December issue, adding:
"I follow a clean diet: no meats, no sweets, no alcohol, no cheese, no fried food, no wheat. And I work out five days a week, boxing three days, lifting weights the other two. I carry a jump rope with me everywhere, especially when I'm working. It's a great way to squeeze in a quick work-out and get your heart rate up when you don't have time to go to the gym."