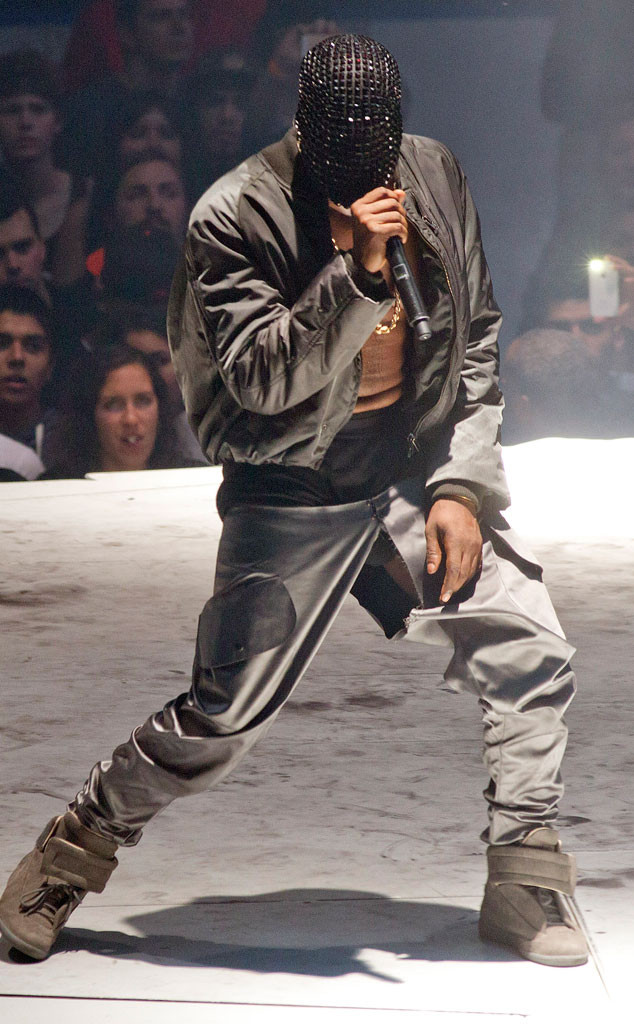 Splash News
If Kanye West had been wearing leather jogging pants, he might not have suffered a wardrobe malfunction.
Unfortunately, the rapper wore regular leather pants onstage Saturday, Oct. 19, at the kickoff of his Yeezus tour in Seattle, and those trousers ripped right down the crotch mid-performance!
This wardrobe snafu, however, was hardly even attention grabbing compared to the full-face, bedazzled black mask Yeezy had on—one of many he wore throughout the evening.
The "I Am a God" musician even had a meeting with Jesus during his sold-out show—not the real son of God, of course, but a barefoot, bearded man dressed in a long white robe acting as the Alpha and Omega. As the Messiah came forward, 'Ye—wearing a regal robe himself—asked, "White Jesus, is that you? I've been looking for you my whole life."