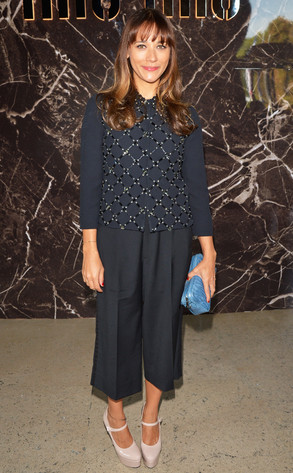 Dominique Charriau/WireImage
Rashida Jones is not pleased with the latest craze of female celebrities baring their all for the cameras.
The Parks and Recreation actress took to Twitter to vent her frustrations over the weekend.
"This week's celeb news takeaway: she who comes closest to showing the actual inside of her vagina is most popular," she wrote. "#stopactinglikewhores."
But her choice words for Hollywood starlets didn't end there.
"There is a whole generation of young women watching," she explained. "Sure, be SEXY but leaving something to the imagination."
The 37-year-old then added, "Let me clarify. I don't shame ANYone for anything they choose to do with their lives or bodies…BUT I think we ALL need to take a look at what we are accepting as 'the norm.'"
Hmmm…perhaps she has a point? Surely there's a valid argument for both sides.