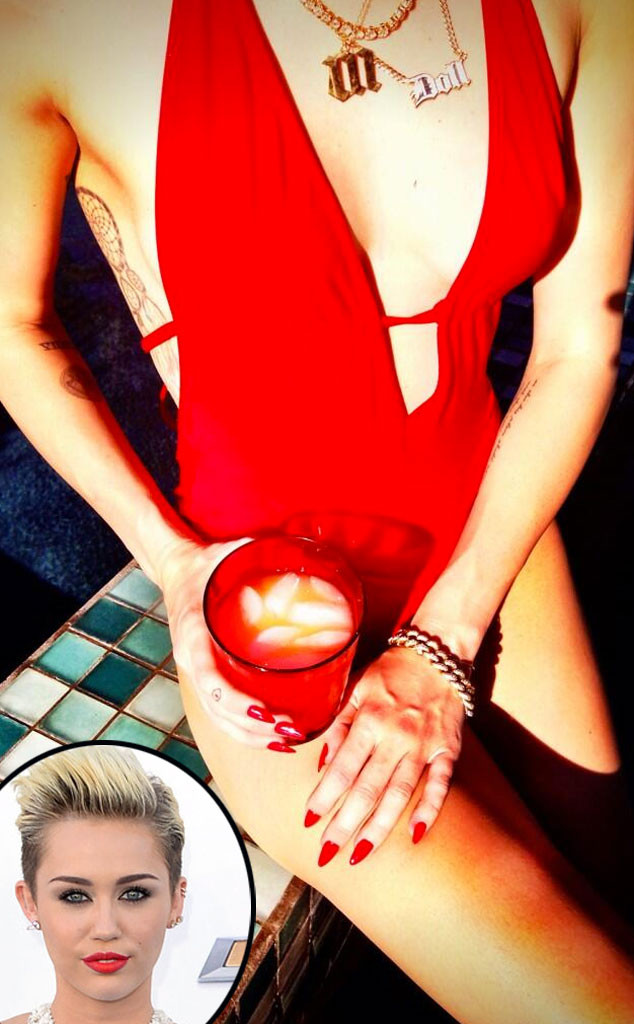 Getty Images, Twitter
Miley Cyrus tweeted—surprise!—another revealing photo.
On Saturday, Oct. 19, the 20-year-old "Wrecking Ball" singer shared a snap of herself wearing a red swimsuit with a plunging neckline. Wearing gold chains with "M" and "Doll" hanging on her neck, Miley held a drink in one hand as she sat upright by the edge of the pool. "God bless october in L.A.," she wrote.
Yes, you California kids are lucky with the weather, but Miley would probably find a way to show a little skin even in less than idyllic temps. The Southern superstar knows, clearly, that her provocative pics keep us talking, and regardless of what's being said, it's generating buzz for her Bangerz album.