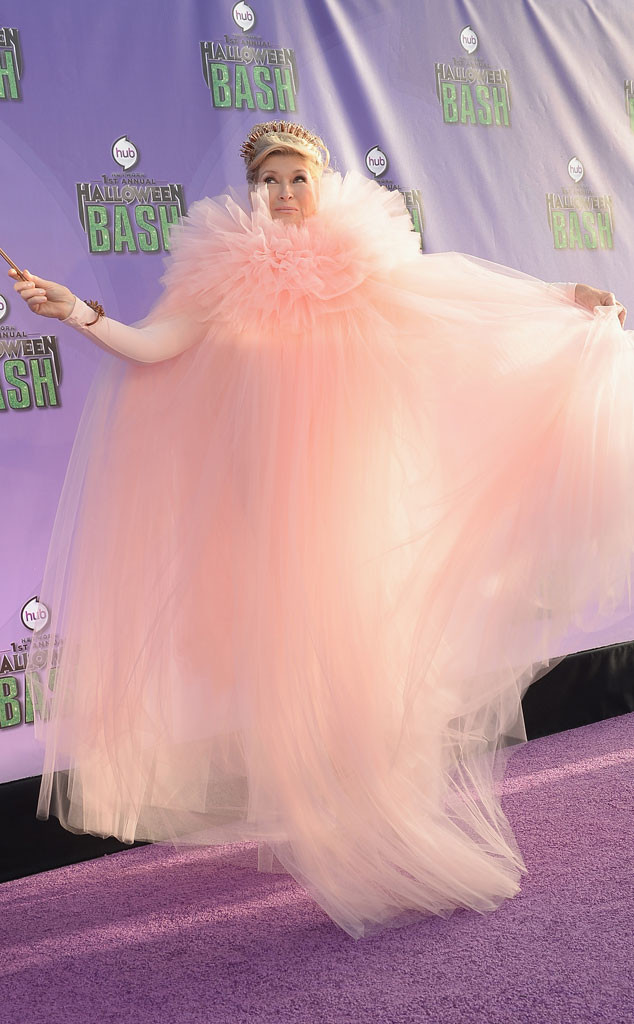 Michael Buckner/Getty Images
For Martha Stewart, there's no place like Oz.
The domestic doyenne wore flowing, pink chiffon gown and accompany pink bodysuit as she went as Glinda the Good Witch from The Wizard of Oz for Hub Network's 1st annual Halloween Bash in Santa Monica, Calif.
Instead of following the yellow brick road, 72-year-old Stewart walked the red purple carpet with her magic wand. And while she didn't send anyone off to see the Wizard, she did serve as a guest judge deciding which kids' Halloween costumes were tops at the inaugural event along with actor Hal Sparks, and singer/dancer Coco Jones.