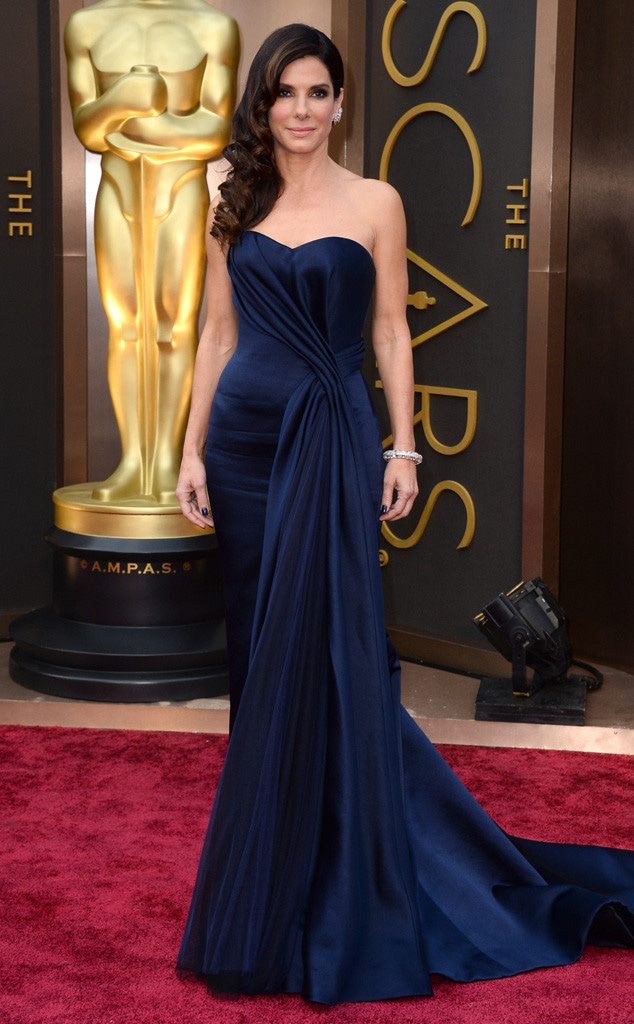 Jordan Strauss/Invision/AP
Talk about a spooky (and matching) pair!
Sandra Bullock and her adorable 3-year-old son, Louis, attended a Halloween party as skeletons on Saturday, Oct. 19 in Los Angeles. And while both of them chose to go as the boney creatures, they opted for different styles for their costumes.
The Oscar winner wore black, white and red face paint, black lipstick and a black and white lace dress with a bone-like corset. Her little boy didn't wear any face paint, and donned a black and white skeleton jumpsuit. His mama held his removable wings as the duo made their way down the street.
The Gravity star recently gushed to E! News about her little boy, who she called a "sweet little man," despite sometimes looking confused and giving the cameras the stink eye.
"He's in a situation where he's not liking that someone's there with a camera. He's usually giving stink eye, but he's giving stink eye because he doesn't want anybody messing with his mom. That's what breaks my heart, because he's doing it…he's like, 'Don't get near my mom,'" the actress said.
"He doesn't know why those people are there but he senses—any time any man gets near me, he's like, 'Dude, don't get near my mom.' So when there's about eight of them, it's the same thing. It's like he doesn't like that energy that's coming," Bullock continued, and added that her son is already very mature for his age (well, for the most part).