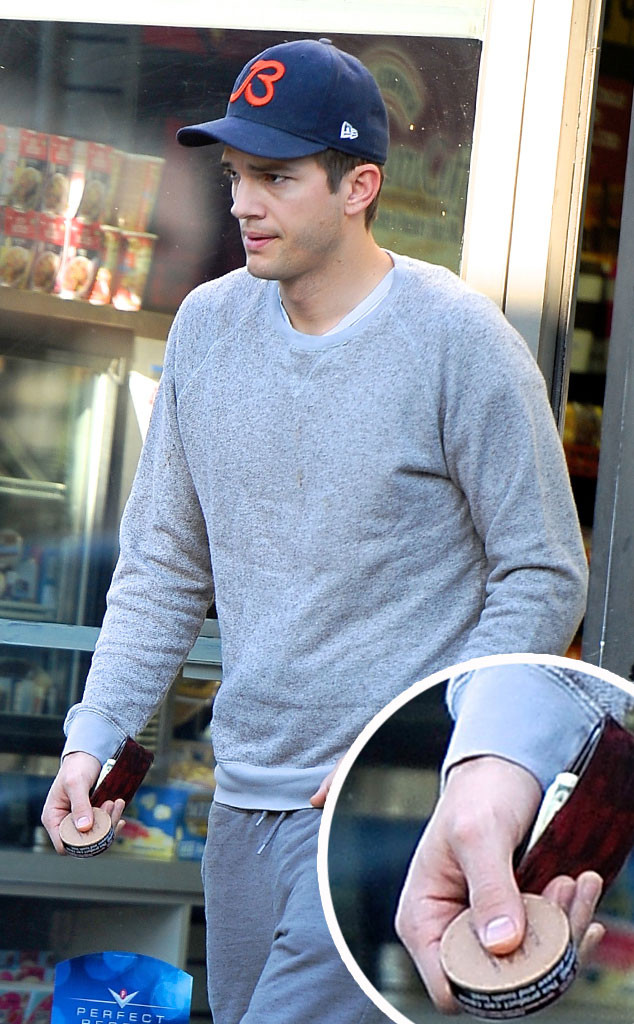 NATIONAL PHOTO GROUP
Ashton Kutcher appears slightly embarrassed after he was spotted at a Los Angeles gas station, holding a recent purchase on Friday, Oct. 18.
The 35-year-old, who has a worried expression written all over his face, was holding a tin of Copenhagen dipping tobacco and his wallet (with some cash hanging out).
The Jobs actor looked casual for his quick pit-stop, wearing a light gray longsleeve T-shirt, darker gray sweatpants and a Chicago Bears cap.
It is unclear whether or not Kutcher bought the tobacco for himself, or for someone else.