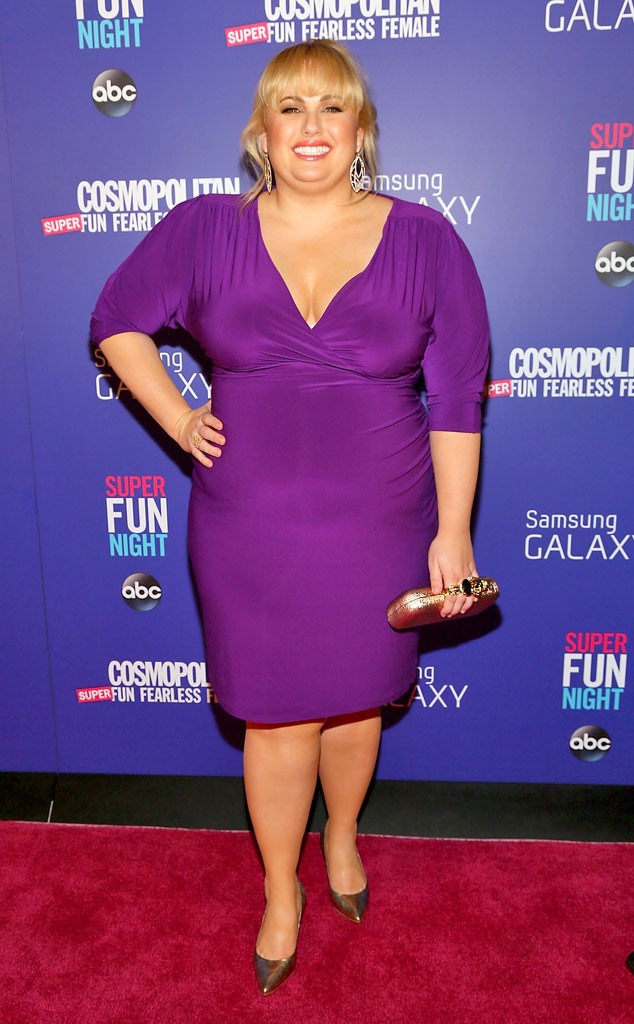 Astrid Stawiarz/Getty Images for Cosmopolitan
Rebel Wilson may not be your average-looking Los Angeles actress—and she's perfectly OK with that.
In fact, the Pitch Perfect star feels as though her standout appearance is what helped her make a name for herself in Hollywood.
"One of the reasons my agents signed me is because I'm not like any other girl here," the celeb told In Touch magazine (available on newsstands now). "I think most girls who are encouraged to come to LA and become actresses are usually the prettiest girls in their hometowns of Iowa or wherever. So not looking like anyone else has made things easier for me, because I'm distinctive."
Wilson also hopes that by being proud of her "distinctive" look and comfortable in her own skin, other women will not feel pressured to succumb to the often-glamorized image portrayed in the media.
"There are so many glamorous actresses—but in the real world, nobody looks like that. I want to inspire girls who don't think they're cool or pretty. To do that, I need to put out a realistic version of what it's like to be a girl who looks like me. Sometimes that means getting broken up with by a dude who says, 'You're too fat.' That way, when my character wins, it's gratifying."
The funnygal stripped down for the cover of Glamour U.K.'s July issue, donning nothing but diamonds and some bubble bath suds. And she gained a lot of praise from some big name celebs.
"You're perfect," Russell Brand admired the Australian star on Twitter, while Bridesmaids producer Judd Apatow tweeted, "You are always on the cover...of my heart."
"CONGRATS!!! Soooo happy for you. xoxo," tweeted Ken Jeong, and an impressed Hayley Williams from Paramore gushed, "geez. soooo gorgeous!!"
Yep, gorgeous inside and out.