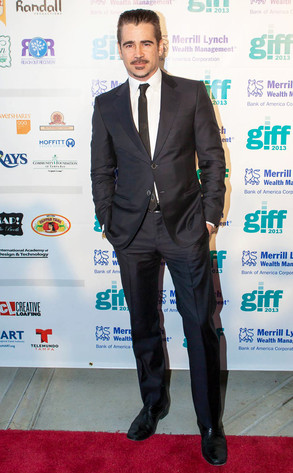 Courtesy of The Bokeh Studio
Colin Farrell is once again opening up about his hard-partying past, but unlike other actors, the Irish stud admits his addiction started long before he began his career in Hollywood.
The 37-year-old star revealed on The Late Late Show that his struggles began at an early age, and, at 19, he went to see a counselor because he was feeling "sad," as reported by the Irish Independent.
But it wasn't until 10 years later after he starred in Miami Vice that the actor decided to receive treatment for his drug and alcohol abuse.
"Miami Vice wrapped...and I was put on a plane and sent to rehab," he revealed, adding that it was his family who convinced him to seek help.