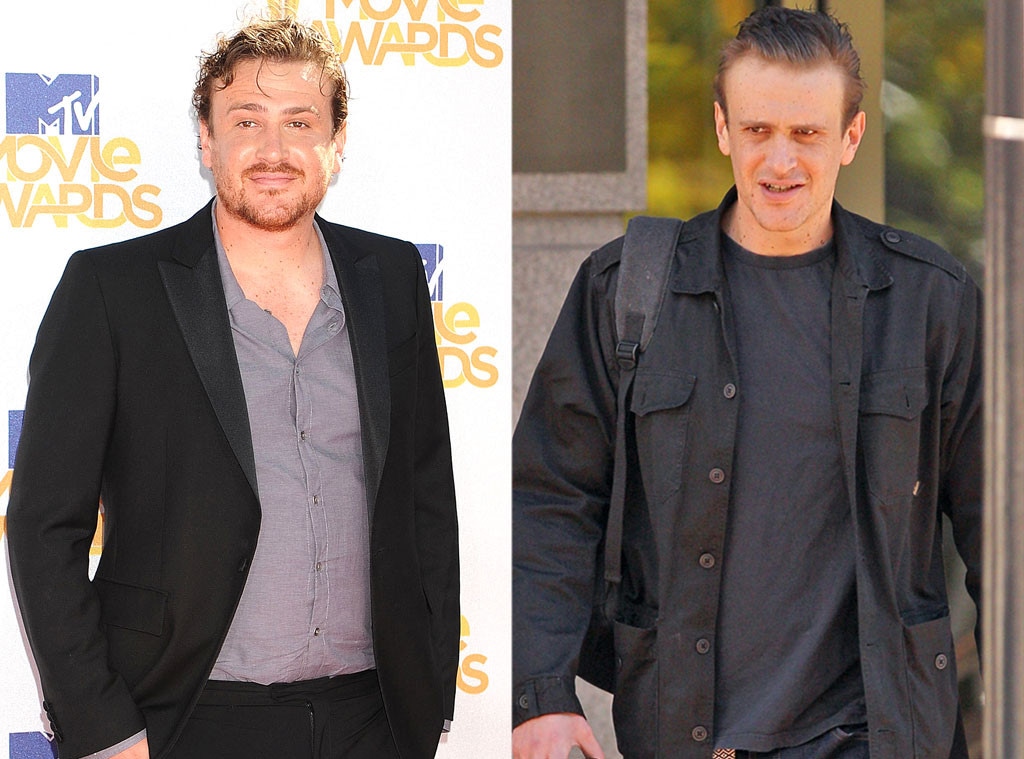 Getty Images; FameFlynet
Wow—someone has certainly undergone a transformation!
Jason Segel was spotted in Boston looking almost unrecognizable after dropping a few (okay, perhaps several) pounds. The actor walked out of a building and appeared to have taken his recent weight loss to the next level.
Exactly how has the How I Met Your Mother managed to shed the weight?
Well, over the summer he confessed that he's been adopting a new lifestyle that has helped him in more ways than one.
"I've just been living healthy, exercising, eating right—no more midnight pizzas," the 33-year-old actor told Us Weekly at the time. 
"This time when I take my shirt off, I've made a promise to myself, it doesn't have to be funny," he said.
"I took heat for Forgetting Sarah Marshall, where I was completely nude," the Hollywood star said. "But different characters require different body types."
So what's the part that Segel's gearing up for?
His upcoming project dubbed Sex Tape, which costars Cameron Diaz. The comedy is focused around a married couple who search for and try to retrieve a lost porn video they made of themselves.
Ahh, we get where this is going.
"It is R-rated," Segel admitted, adding, "and I'm not in shape for no reason."
From the looks of things, he is definitely in shape and ready to film the highly anticipated flick.
Sex Tape is currently slated to hit the big screens next summer.