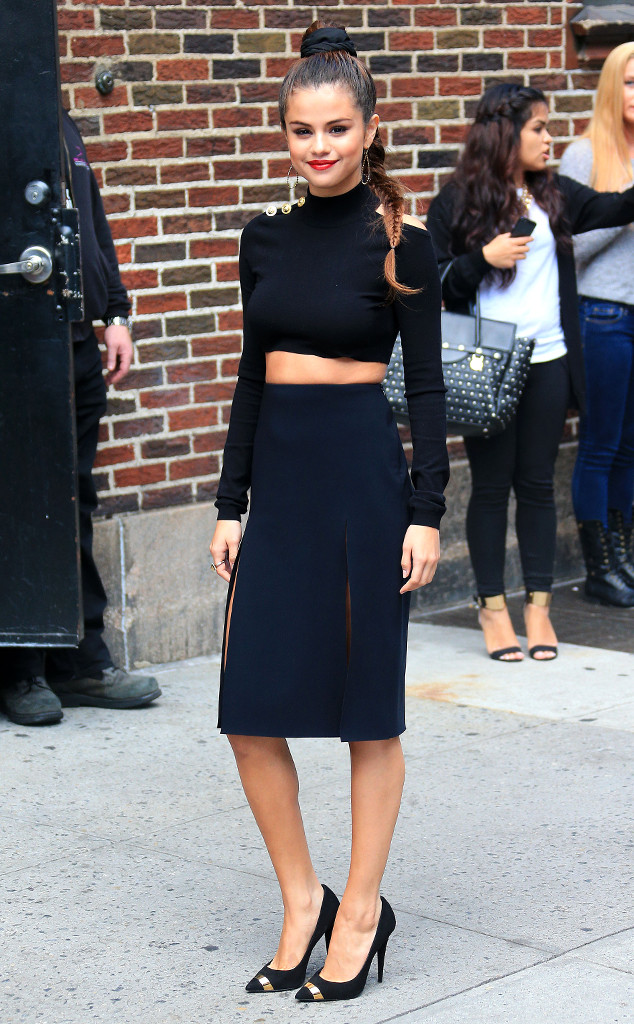 Jackson Lee/Splash News
We feel like people would do a lot less complaining about airline travel if all the flight attendants looked like Selena Gomez.
This Versus Versace dress reminds us of classic '50s stewardess wear with a whole lot more edge. We think it's a combo of the padded shoulders, cigarette skirt and tight pony tail. Something about that triple threat feels like it would be perfect on the arm of a strapping Pan Am pilot.