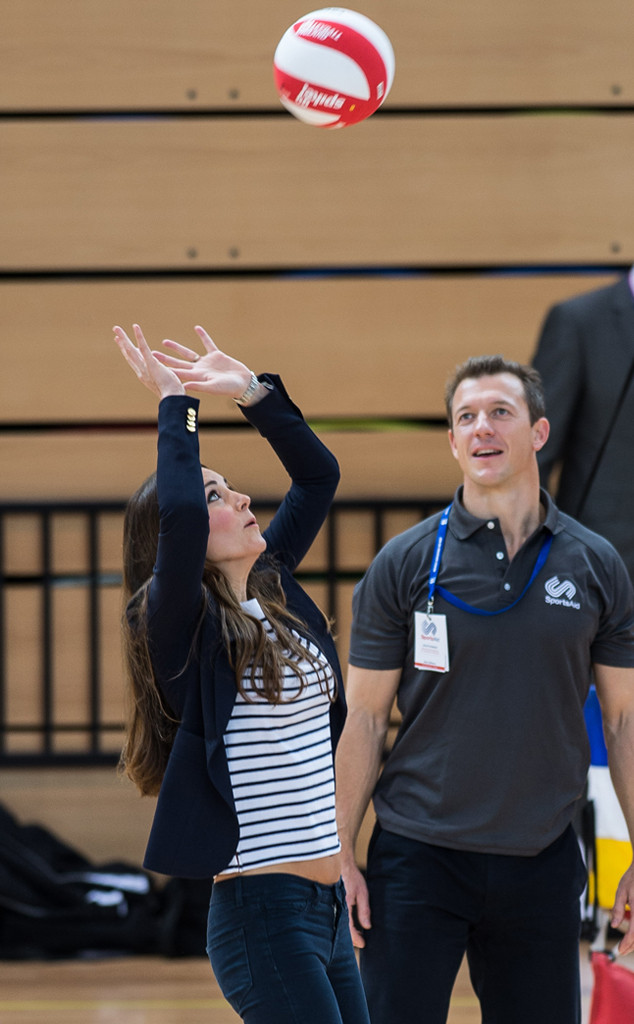 Ian Gavan/Getty Images
If you got a look at Kate Middleton's midriff earlier this morning, then you may just now be picking up your jaw from the floor.
Just three months after giving birth to Prince George, the Duchess of Cambridge's tummy appears flatter than David Beckham's washboard abs!
So how did the new mom whittle down her middle so quickly? Sources tell E! News it's as simple as talking long strolls with loved ones.
"When she's in Bucklebury, Kate always does a lot of walking," says the source. Adding that many locals have mentioned bumping into her out and about with her mother and sister walking the dogs on the footpaths all around the area.