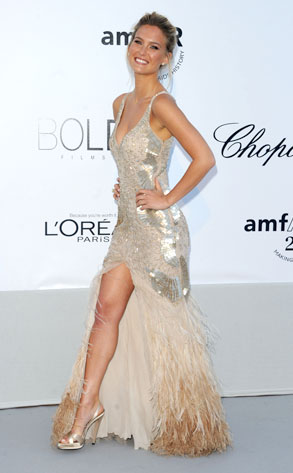 Venturelli/WireImage
Turns out, Bar Refaeli isn't throwing herself a pity party after all.
After a report in the NY Daily News claimed the gorgeous supermodel is upset over her purported inability to land a steady boyfriend, the 28-year-old Sports Illustrated stunner took to Twitter to slam the allegations.
"Just woke up to Daily News saying I'm looking for a strong FAMOUS guy- what?!?! Where did u get that?? Completely false," the blond beauty posted on her social media page this morning. "LOL now I won't be stopped getting asked out by u guys ha?:) i'm single, happy and loving it!"