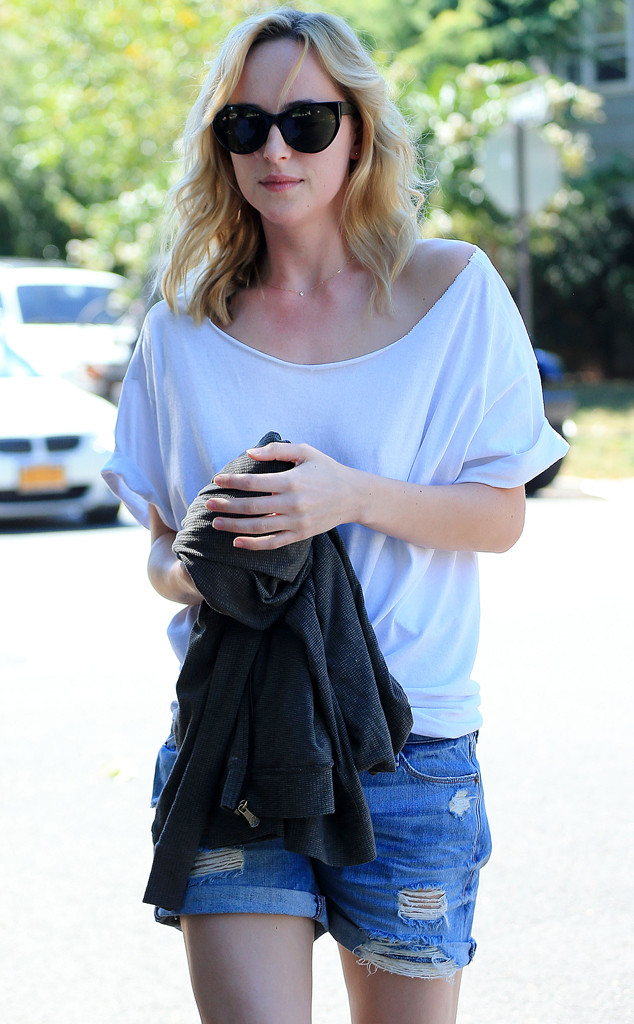 Jackson Lee / Splash News
There she is!

Dakota Johnson has been keeping a low profile since Charlie Hunnam abruptly dropped out of Fifty Shades of Grey last weekend—so low, in fact, that she's managed to avoid the paparazzi for days. The 23-year-old leading lady hasn't been hiding out at home, however. E! News has learned that the actress stepped out for lunch at Brick + Mortar in Santa Monica, Calif., on Thursday, Oct. 17.
"She came in with a blond friend around the same age as her. She was wearing a three-quarter-length top, black jeans and flat shoes," a source says. "She had her hair in a ponytail and no makeup on."
Johnson ordered a kale salad and sat outside in the patio area. "She was in a really good mood, cheerful and laughing," the source says. "It seemed like she was really enjoying the conversations with her friend."