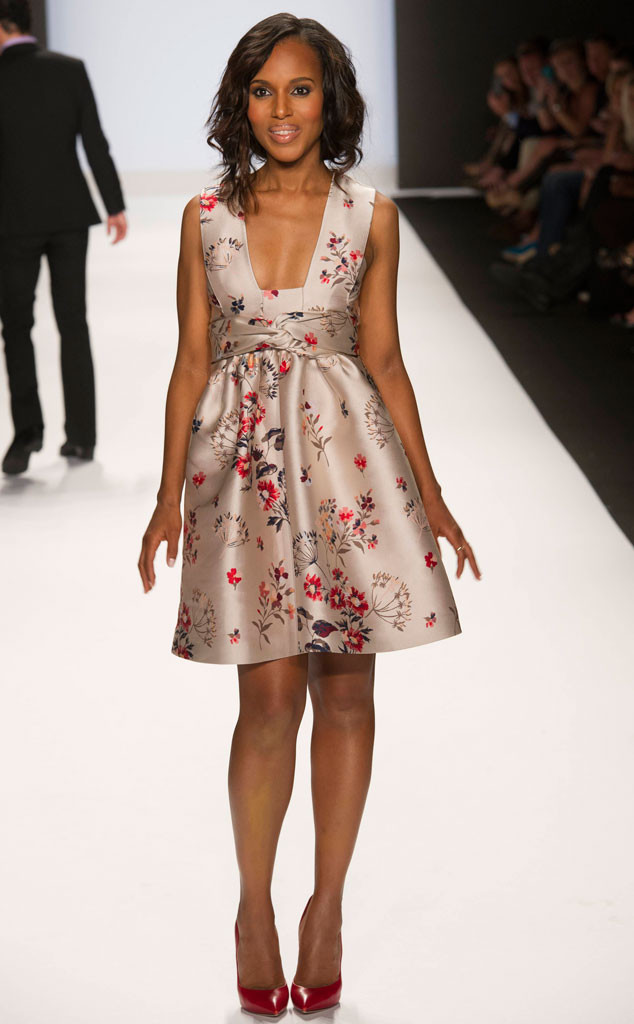 Pawel Kaminski/Lifetime
You know it's going to be a good finale when Scandal star Kerry Washington stops by!
Project Runway season 12 came to a close on Thursday night, with the four remaining designers sowing it up to be crowned the Lifetime reality hit's latest winner. After frontrunner Helen's shocking elimination in part one of the finale last week, Dom, Alexandria, Justin and Bradon all battled it out on the runway to win a prize package worth more than half a million dollars.
So which designer reigned supreme, according to Washington, Heidi Klum, Zac Posen and Nina Garcia? The winner of Project Runway's 12th season was...(drumroll please!)...Dom Streater, the 24-year-old from Philadelphia!