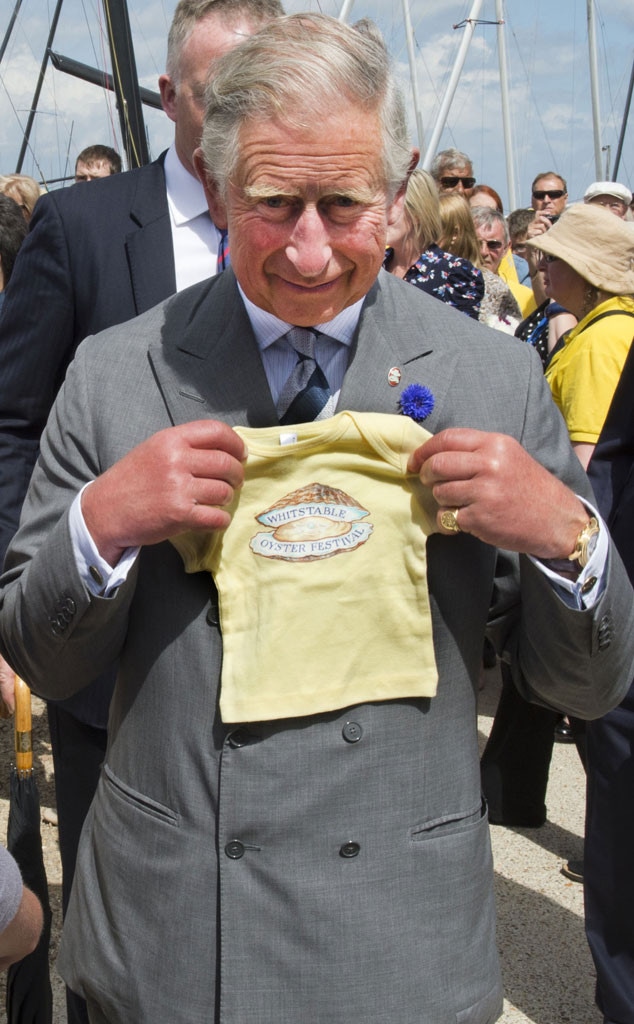 ARTHUR EDWARDS/AFP/Getty Images
Prince Charles is looking out for your grandchildren—and his own!
The Prince of Wales delivered a prerecorded speech Wednesday night warning the National Association of Pension Funds that the current system of investing pensions with an eye toward quarterly profits will not work for Britain's aging population and could create a "miserable" future for the next generation, including his newborn grandson Prince George.
"I can only urge you to deploy your considerable human ingenuity to make that innovative and imaginative leap that the world so badly needs," Prince Charles said, according to BBC.
"Otherwise your grandchildren and mine, for that matter, will be consigned to an exceptionally miserable future."
But before new parents Prince William and Kate Middleton can worry about how short-term and long-term investments will affect their baby boy over the years, the royal couple must begin preparing for the future king's christening!
E! News has learned that it will take place next Wednesday and that the "private and intimate family event," which will be held at the Chapel Royal at St. James' Palace at 3 p.m., should last approximately 45 minutes. The Archbishop of Canterbury, the Most. Reverend Justin Welby will baptize the Duke and Duchess of Cambridge's firstborn.
Additionally, a royal source tells E! News, "William and Kate are going to do things differently, and actually, their families are respectful of that. This won't be a case of a big rift. Christenings are not state occasions. They're private affairs and can be as big or intimate as the parents desire."
TRH The Duke and Duchess of Cambridge