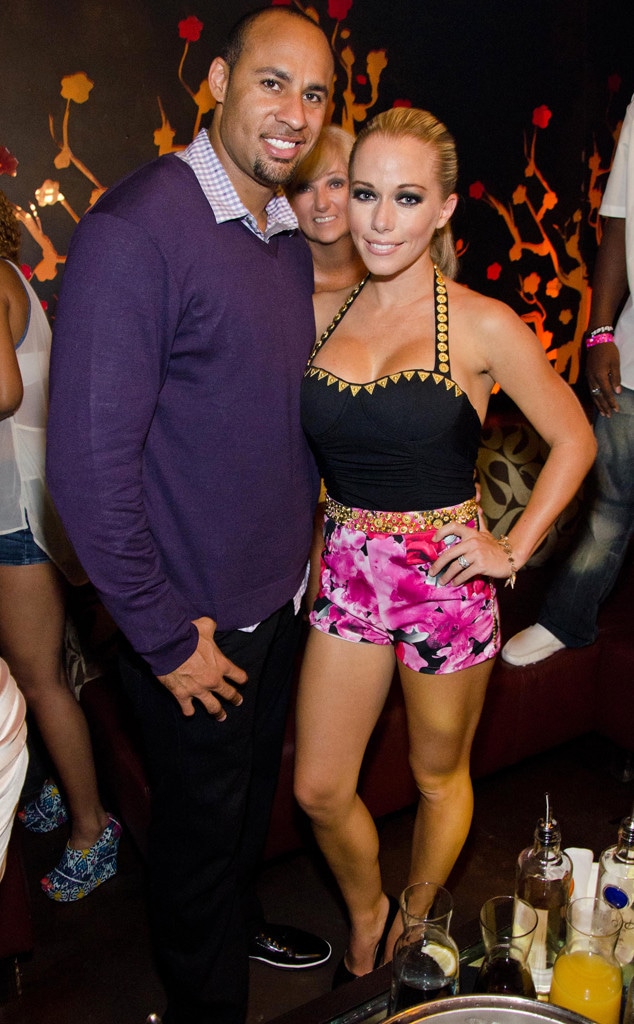 Karl Larson/Powers Imagery
Kendra Wilkinson is a woman of her word.
The reality-TV star, who's always been very frank about family planning, is expecting her second child with husband Hank Baskett III, a source confirms to E! News.
The couple are also parents to 3 1/2-year-old son Hank IV.
Kendra, 28, told us back in February that they'd be trying to add to their brood soon. 
"I have a lot coming up in the next couple of months," the Kendra on Top star said. "But I'm really thinking in the next couple months, we're going to start trying because, you know, there's a lot I have to get out of my system before I put something back in it, if you know what I mean."
Oh, we know what she meant.
Kendra said again in May that she and Hank were getting "closer and closer" to trying for their second kid. 
"Little Hank's at that perfect age and it's right where we want him, right where we want little Hank," she told E! News at Maxim's Hot 100 party.
"It wasn't necessarily where we want ourselves, it's where we want little Hank to be, and little Hank's at that perfect spot, that perfect stage, where now, if we were to have baby No. 2, I think we would be OK."
And now, it's time for Hank IV to gear up for big-brotherhood!
But he's got some time: Us Weekly, which was first with the happy news, reports that Kendra is about eight weeks along.