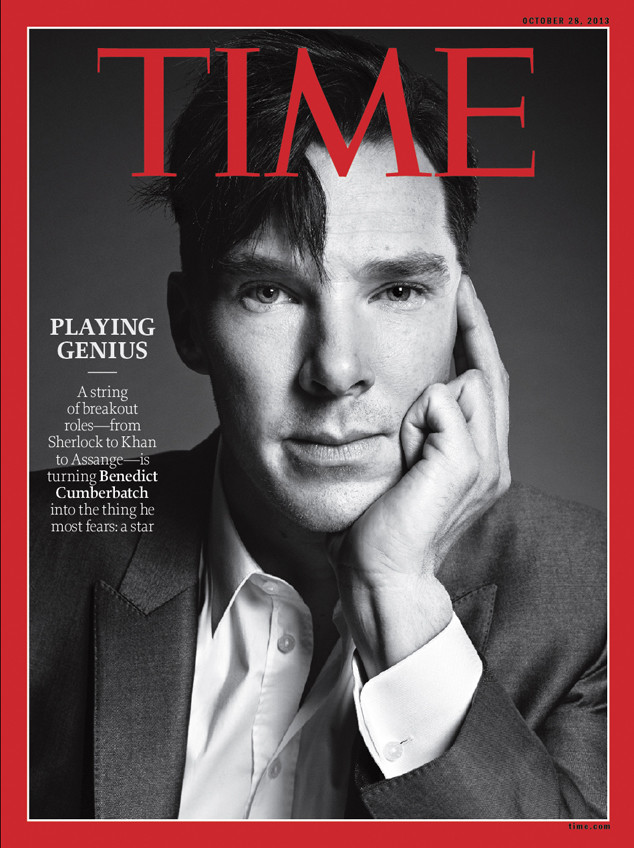 Time Magazine
There's no denying it: Benedict Cumberbatch is one to watch.
From portraying Julian Assange in the upcoming thriller, The Fifth Estate, to morphing into the villain Khan in the summer blockbuster Star Trek Into Darkness (and that's only naming a few performances this year), the 37-year-old British star dished to Time about emerging into the spotlight and being recognized in some pretty unusual places.
The actor, who will be seen in the star-studded family drama August: Osage County next year, chatted about his experience filming in rural Oklahoma where he predicted he would be able to blend-in with the locals.