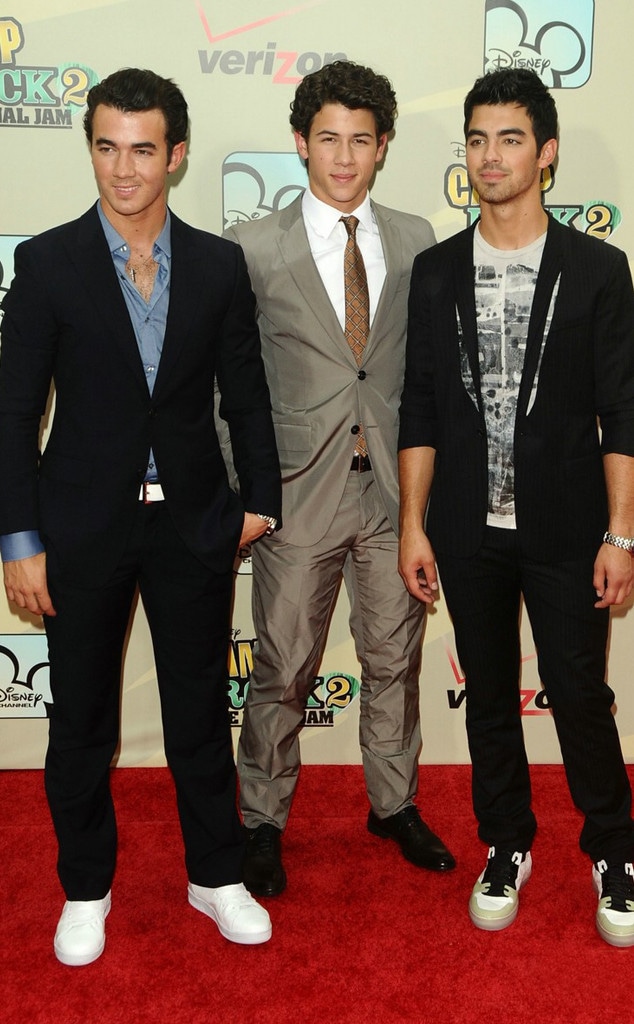 DISNEY CHANNEL/JEFF NEIRA
The mystery behind the Jonas Brothers' "rift" that led to their canceled tour continues to get interesting, but we may have some answers.
Sources close to the group tell E! News exclusively that long before Nick, Joe and Kevin Jonas started their 2013 summer tour, there were discussions among the brothers about how they wanted to resurface the band after a long absence from touring.
The core debate was over whether or not they would rebrand with an edgier look and sound to reflect that they were all now twentysomething-year-old guys, or whether they would simply continue to extend the wholesome Jonas Brothers image.
One idea focused on slightly changing their name, by dropping Brothers and simply going by Jonas.
The brothers, along with their father, Kevin Jonas Sr., discussed the thought, but the collective decision was to continue going by Jonas Brothers.
However, the bigger conflict was deciding their style of music. According to our sources, Nick continued to write and produce most of the songs on their album V and the songs reflected what was ultimately a compromise between Joe, who wanted a new rock sound, and Nick, who wanted a development of their old sound with a jazzy feel, including horns and all.
Their first single, "PomPoms," a double entendre about girls shaking their body parts, was a representation of this evolution.
But this caused a major problem because they ended up taking longer than expected to finish the album, which contributed to them being unable to release it prior to their summer tour. This presented a commercial challenge, because they weren't able to be on tour supporting the album, which was the original goal.
However, sources tell E! News that the summer amphitheater tour, although not a sold-out venture, was profitable and attracted their fans.
Unfortunately, it doesn't stop there. Our insiders continue to tell us that there also seems to be some personal issues that have developed as well. These issues, however, are very closely guarded. So much so that people who have worked with them for years are not aware of what they are.