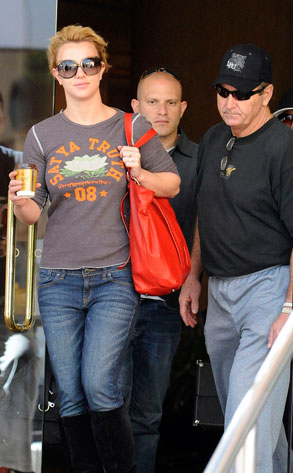 Scope Australia, PacificCoastNews.com
Britney Spears' dad is seeking more moolah.
Jamie Spears currently receives $16,000 a month, which he has received since he was appointed his daughter's conservator in 2008.
However, in addition to asking the court to continue to authorize that amount each month from Britney's estate, he is also asking the court to approve an increase in his house allowance.
In court documents obtained by E! News, Jamie says his "rent has steadily escalated over the last three years" and requests that he be reimbursed an additional $800 a month for his office expenses for the previous year. (Nov. 1, 2012 through Aug. 31, 2013.)
This would be in addition to the $1,200 a month he received for the office space.