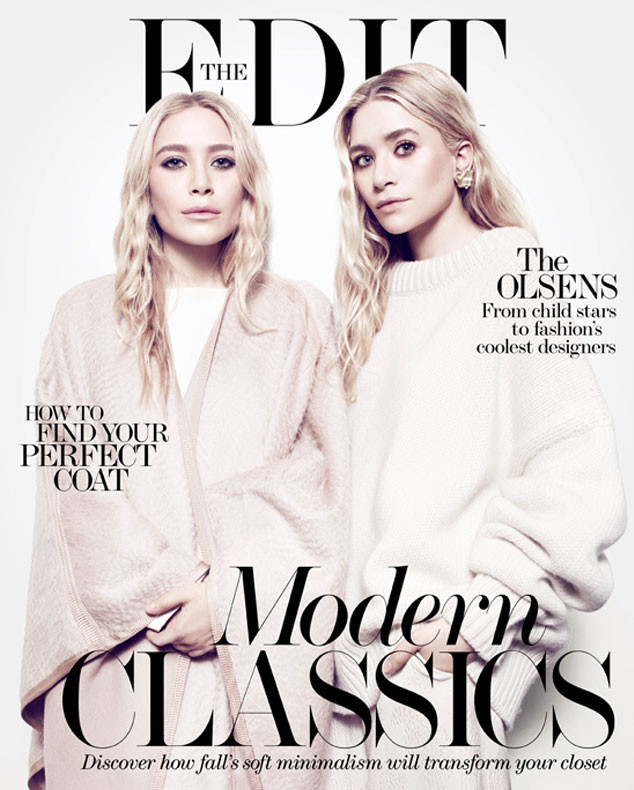 http://www.net-a-porter.com
Mary-Kate and Ashley Olsen have successfully created a fashion empire, and now, the stunning sisters are opening up about their style roots.
And surprisingly enough, the high-fashion twins, who grace the cover of Net-a-Porter's The Edit magazine's latest issue, say they first began dipping their toes into the fashion world on the set of the hit sitcom Full House, on which they first appeared at just 9 months old.
"[On Full House] we would be in six-hour fittings three times a week, because we had to wear 12 different outfits," Ashley said (the sisters both played the role of Michelle Tanner from 1987 to 1995).
Added Mary-Kate: "We were designing clothes for ourselves as we were so petite. So I think that is when we became obsessed with fit, and now the obsession has become a profession."