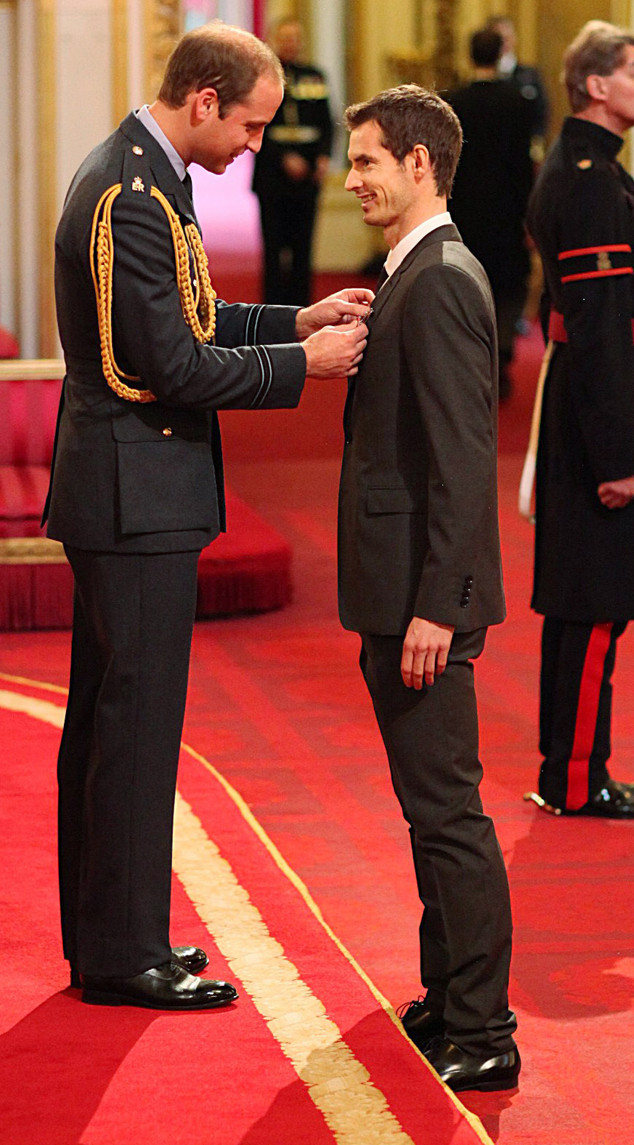 AP Photo/Jonathan Brady/PA
Prince William takes his royal duties seriously!
On Thursday, Oct. 17, Kate Middleton's hubby hosted his first investiture, presenting awards to individuals recognized for a variety of achievements in the United Kingdom. Wimbledon champion Andy Murray was inducted into the Order of the British Empire (OBE) for his services to tennis.
Funnily enough, Murray feared he might not make it to Buckingham Palace in time for the investiture. "In the middle of a drug test," he tweeted, "hahaha I'm goin to be late!!!"