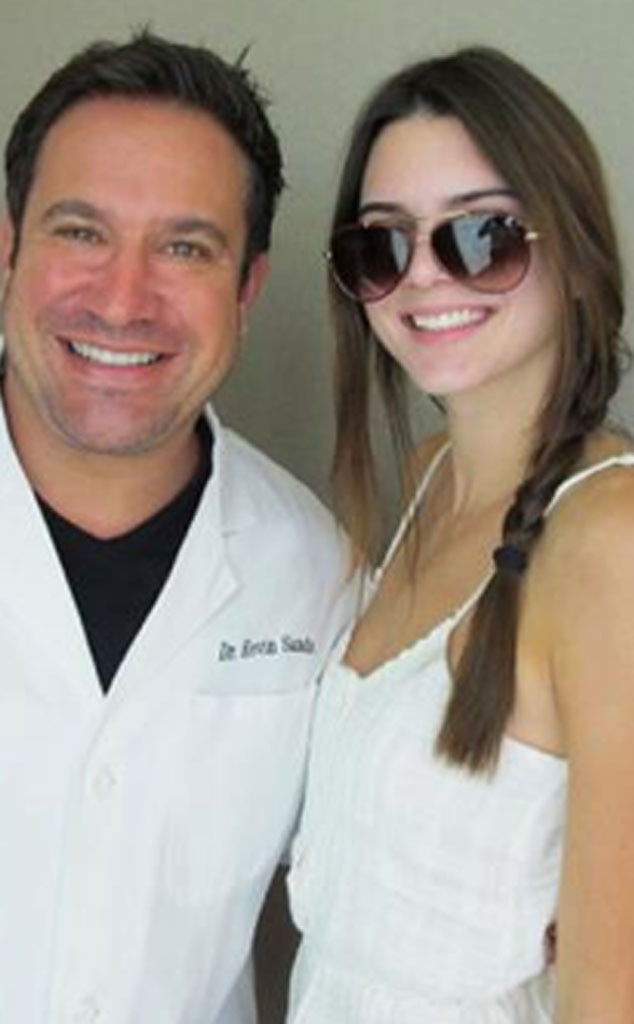 Twitter
Kendall Jenner got braces, yes, but that doesn't mean she's stuck with a mouth full of metal!
The 17-year-old E! star was fitted for invisible braces! Dr. Kevin Sands, the Kardashians' favorite dentist, confirmed to E! News Thursday, Oct. 17, that Kendall was straightening her "almost perfect teeth" with Invisalign.
"They just needed a minor tweak," he said. "Invisalign braces are a good, easy way to wear braces if you are on camera all the time as you don't see them at all. Obviously she is modeling a lot, too—you can't even tell they are in her mouth."
Dr. Sands said Invisalign "slowly straightens your teeth," and that Kendall will probably have the braces on "for a few months."
"Afterward, she'll have even more perfect teeth," he added. "I absolutely think it will help her modeling career—maybe she will even be offered a million-dollar Colgate campaign!"
Well she does have a million-dollar smile...
But, dolls, if you're stuck with old-school braces, don't feel bad. Grills are all the rage these days (Hello, remember Kim Kardashian's sexy shoot with CR Fashion Book?!), so having some semipermanent hardware in your mouth is basically just a functional fashion statement. Besides, with some confidence (and maybe some help from your glam squad), you can make headgear look hot and brackets look badass.