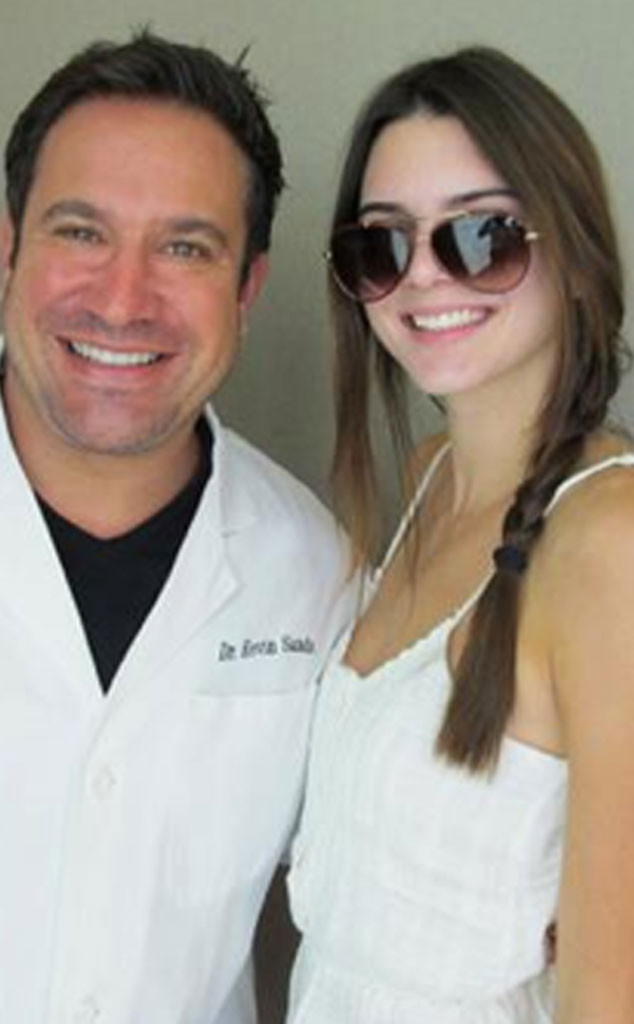 Twitter
Kendall Jenner got braces, yes, but that doesn't mean she's stuck with a mouth full of metal!
The 17-year-old E! star was fitted for invisible braces! Dr. Kevin Sands, the Kardashians' favorite dentist, confirmed to E! News Thursday, Oct. 17, that Kendall was straightening her "almost perfect teeth" with Invisalign.
"They just needed a minor tweak," he said. "Invisalign braces are a good, easy way to wear braces if you are on camera all the time as you don't see them at all. Obviously she is modeling a lot, too—you can't even tell they are in her mouth."