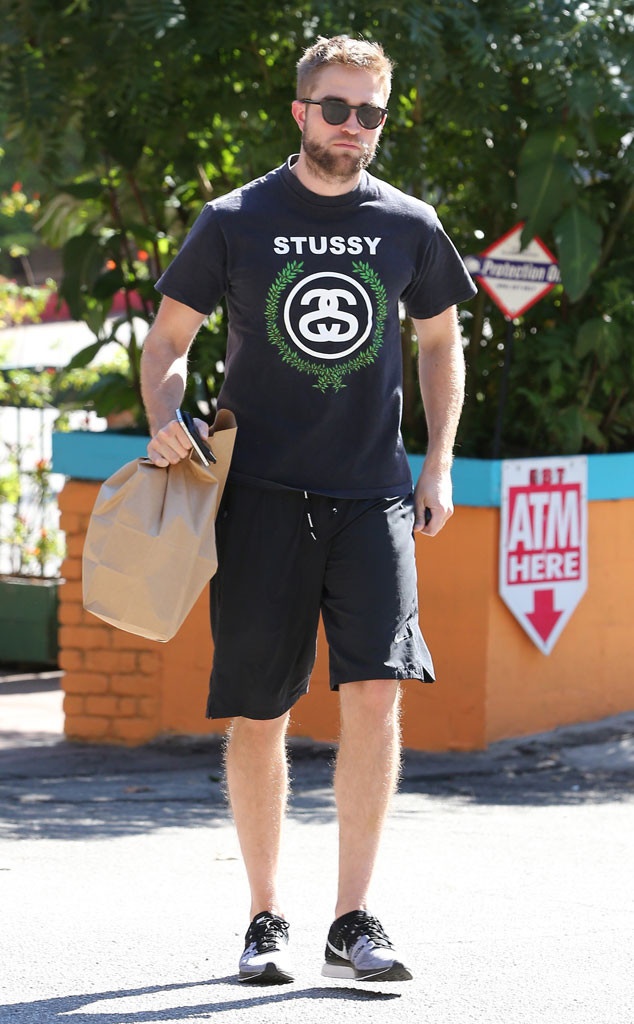 X17online.com
Robert Pattinson has been putting work in at the gym, and it's starting to show.
The actor—who, for the record, never showed signs of being out of shape—was spotted looking buffer (and scruffier) than usual today while grabbing some food to go in Hollywood, which means that whatever workout plan he's been doing is definitely working.
Pattinson is following a strict fitness regimen to get into shape for his new flick Mission: Blacklist, where he'll play a young military interrogator who helps lead the mission to capture Saddam Hussein, and has been seen keeping to his routine on numerous occasions.