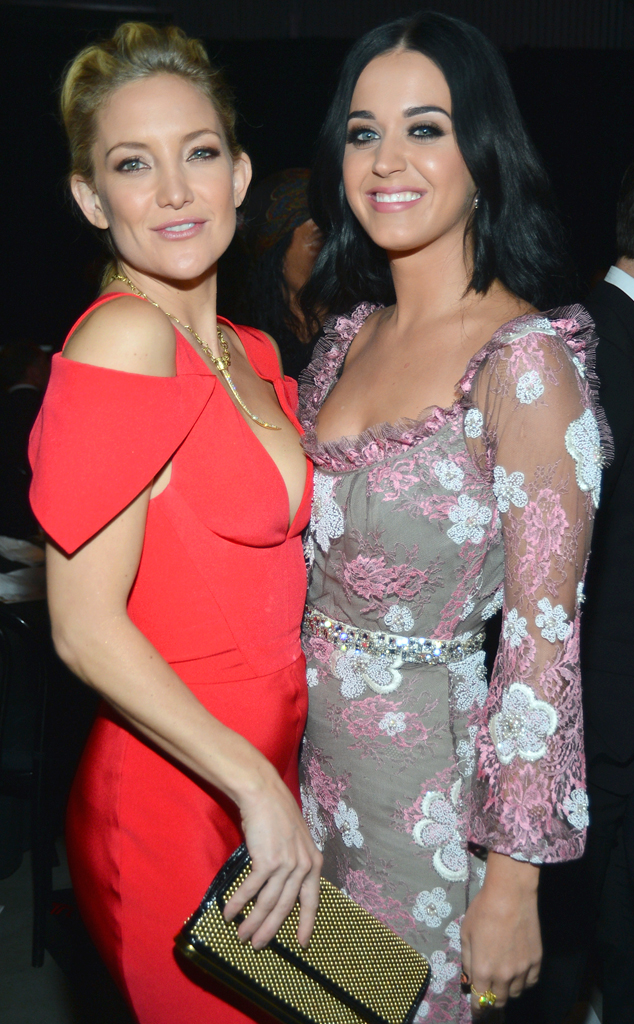 Frazer Harrison/Getty Images
Clearly our invite to game night got lost in the mail (but hopefully there's another on the way).
Katy Perry and Kate Hudson weren't just playing nice for the cameras at the amfAR Gala last year, they're actually friends! And Perry (whose real name is actually Katheryn Hudson—twinsies!) revealed just how close of pals the two beauties are during the SiriusXM Town Hall yesterday.
"When we text, it's like 'Hudson here,'" Perry said. "We are buds and we get along…We have become friends and go to game nights together, we play this game called Mafia…we play it all the time."