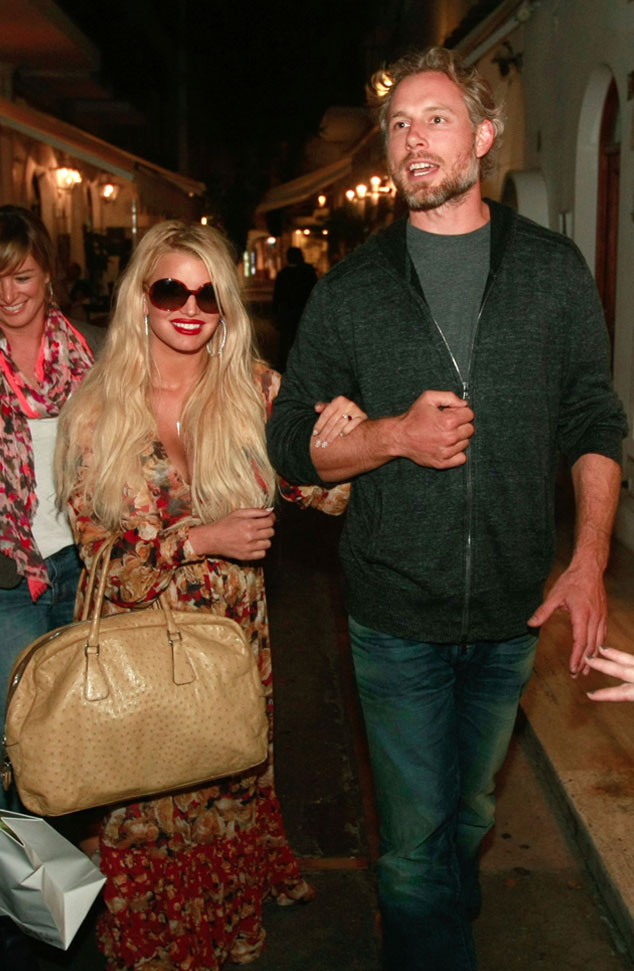 Romapress/FAMEFLYNET PICTURES
Nothing like a little romantic getaway to take your mind off of wedding planning, right Jessica Simpson?
The 33-year-old was spotted in Capri holding hands with her future hubby, Eric Johnson.
The engaged couple appeared relaxed on their vacation, strolling along a sidewalk of the island's main street.
Jessica appeared as glamorous as ever in a patterned maxi dress (with ample cleavage, of course) and accessorized the look with a massive tote bag and pair of oversize sunglasses.
She even matched her red lipstick with her frock to fully pull the ensemble together.
Meanwhile, Eric appeared much more casual than his leading lady.