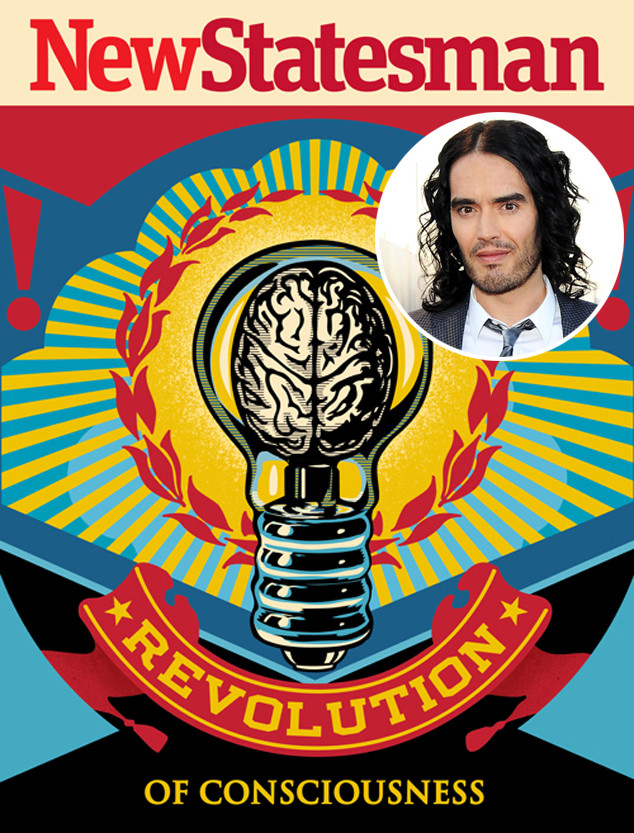 Jon Furniss/WireImage; New Statesman
Buckle up, parliament, you're in for a revolutionary ride.
Russell Brand will be guest-editing the Oct. 24 edition of British political magazine The New Statesman, featuring a cover by Shepard Fairey, essays by the likes of Alec Baldwin and Noel Gallagher and surely the verbose comedian's rapier wit.
His issue will center around the theme of revolution, according to the mag.
"I am honored to be editing an issue of the New Statesman," Brand said in a statement. "My first act is to edit the name of the magazine to the Nude Statesman, which will allay fears that this populist move will descend into puerility."
And if anyone's concerned that Brand's brand of expertise doesn't extend itself to the world of Tories and Labour, fear not.