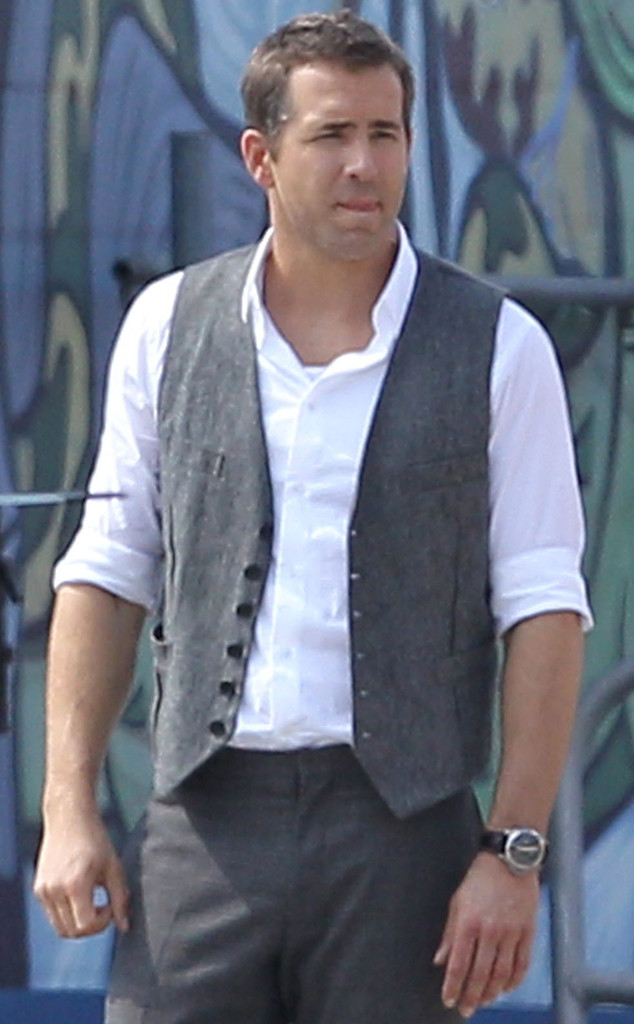 Patriot Pics/FAMEFLYNET PICTURES
Hey, Ryan Reynolds! We've missed you.
Besides from a recent sighting of the celeb with his wife Blake Lively at the airport in New Orleans, the hunky actor seemed to go MIA lately (married life sometimes does that), but alas, here he is—wearing more clothing than we are used to hoped, but that's OK.
Regardless of hiding his impeccable body, Reynolds still looked handsome as always while being spotted on the set of his upcoming movie Selfless, which is being filmed in The Big Easy.