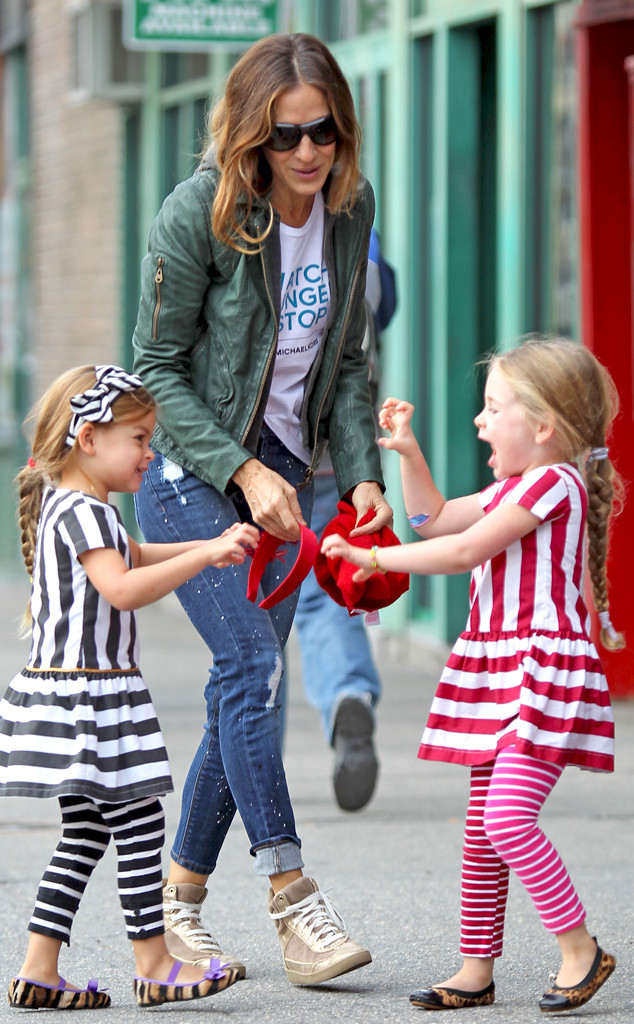 Splash News
Get ready for a double dose of cuteness!
Sarah Jessica Parker's twin daughters looked more than excited to head to school early Wednesday morning. With their mom close behind them, Tabitha and Marion were spotted smiling, laughing and skipping through the streets of New York City.
While the young girls enjoyed the great outdoors, we couldn't help but marvel over the twosome's matching outfits. Wearing coordinating dresses, leggings, headbands and animal-print flats, the young girls took their sisterly bond to a whole new level of cuteness.
Not to be outdone, Sarah looked happy and upbeat in her fall fashions that included ripped denim jeans, a forest green jacket and bold sunglasses.