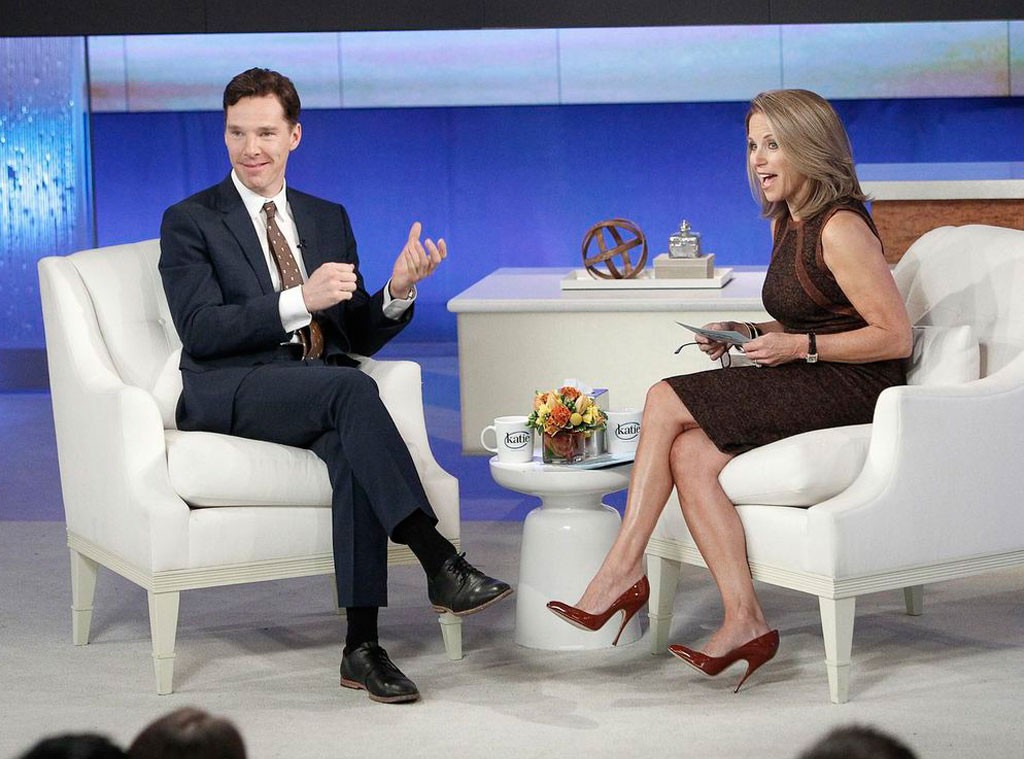 Disney/ABC
Yes, even Benedict Cumberbatch knows his name is a little unusual (but still amazing!).
The hunky 37-year-old actor recently stopped by Katie Couric's talk show to talk about his new flick The Fifth Estate, but couldn't help cracking a very funny joke about his unique name.
"Hello, Benedicit Cumberbatch," Couric says in a clip from the episode, adding, "who has the best name in show business, right?!"
"Thank you very much," Cumberbatch says, before Couric asks, "Have you ever thought about changing it?"
"There was one moment in the beginning my career where I was called Benedict Carlton, which is my middle name, one of my middle names," he dished. "And it didn't ride very well. I had sort of six months of trying to get work, and I moved agents and she went, 'Why on earth aren't you calling yourself Benedict Cumberbatch?' I said, 'Well because it sounds like a fart in a bath.'"
Couric and the audience immediately erupt with laughter. "A fart in a bath!" Couric laughs.
"But once you've got it, it kind of sticks," Cumberbatch adds. "It's worked out all right."
We agree!