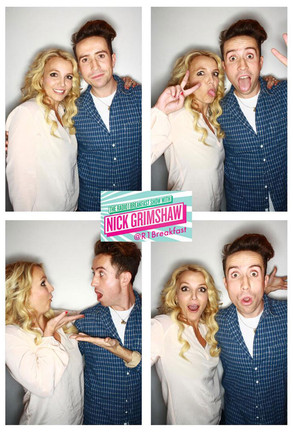 Twitter
It is very tempting to speak in an English accent, especially when you are among Brits.
And Britney Spears can't seem to get enough of imitating our friends (or shall we say, mates) across the pond.
The 31-year-old songstress, who is in the United Kingdom for a press tour to promote her upcoming album Britney Jean, had a little bit of fun with BBC Radio 1 host Nick Grimshaw on Wednesday, Oct. 16.
When asked by Grimshaw if she ever thought she would "be the type of person that would release number 8," the pop superstar could not resist the urge to speak just like the radio host in his native accent.