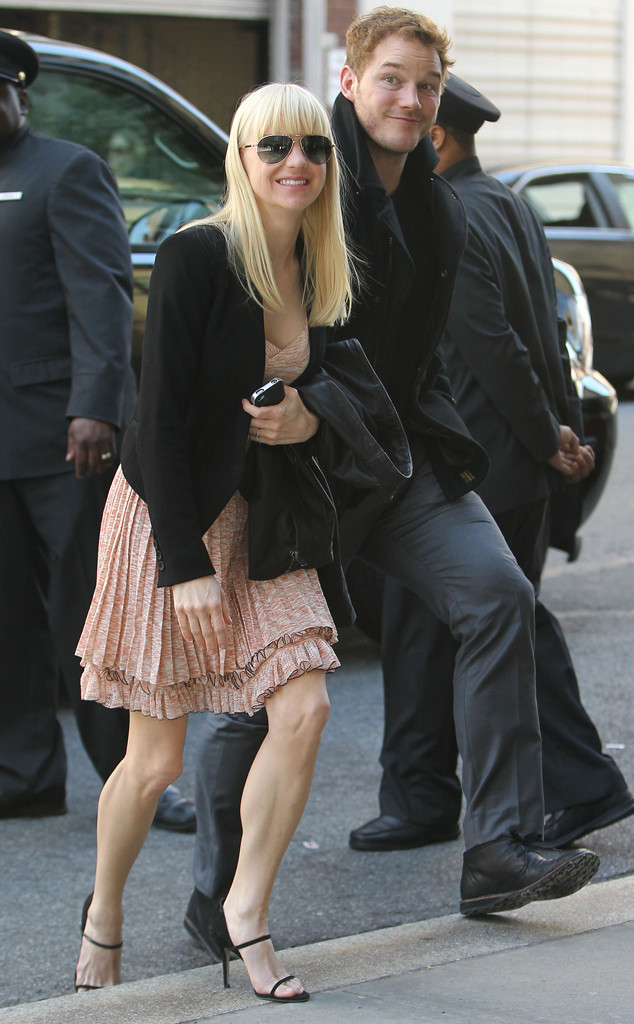 JT/INFphoto.com
Anna Faris and Chris Pratt are together again.
After spending time apart as the House Bunny star was shooting her new sitcom, Mom, and her hubby was off filming Marvel's Guardians of the Galaxy, the couple were snapped reuniting in New York City on Monday. Earlier that morning, Faris talked about their busy lives on Live With Kelly & Michael.
"My husband met me here. He's been filming in London a movie for Marvel called Guardians of the Galaxy, so we had a little romantic New York last few days, so that's nice," a thrilled Faris said on the gabfest.
Pratt sounded psyched to be back with his missus as well.
"Today we are officially 100% finished with principal photography on Guardians of the Galaxy," he tweeted Saturday, adding, "Thanking God for this great opportunity. I learned so much. I'm ready to go home now."