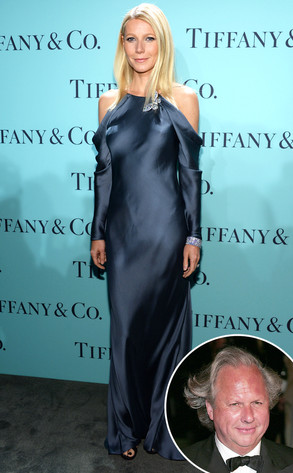 Jerome Ware/ZUMAPress.com, Dimitrios Kambouris/WireImage
Gwyneth Paltrow will find herself written about in the pages of Vanity Fair once again, whether she likes it or not.
"We started a story on her. We have a very good writer and it'll run," the magazine's editor-in-chief, Graydon Carter, told London's Times Magazine in an interview published Sunday. "Well, she sort of forced my hand."
Sources have confirmed to E! News that Paltrow, upon hearing that VF was planning an article that had turned into a why-people-love-to-hate-on-Gwyneth type of piece, sent emails to people in her circle encouraging them not to cooperate with the magazine.
We're told that Vanessa Grigoriadis is the writer working on the mag's latest Paltrow article. Her previous work for VF includes pieces about Justin Timberlake, comedian Tig Notaro and producer Megan Ellison.