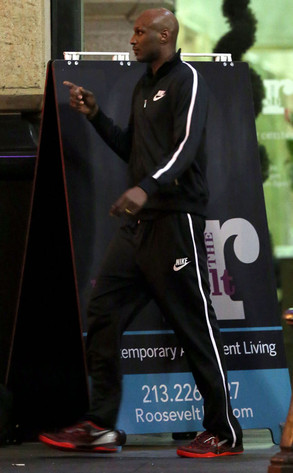 Splash news
Lamar Odom appears to have taken a turn for the better.
A source exclusively tells E! News that Khloé Kardashian Odom's husband has been sober for more than a week and is doing really well.
"He just wants to get healthy and be there for his kids," the source says. Odom has two children from a previous relationship.
The 33-year-old athlete, who spent the 2012-2013 NBA season with the Los Angeles Clippers but is currently between teams, has been working out and is "determined to play for the Lakers again."