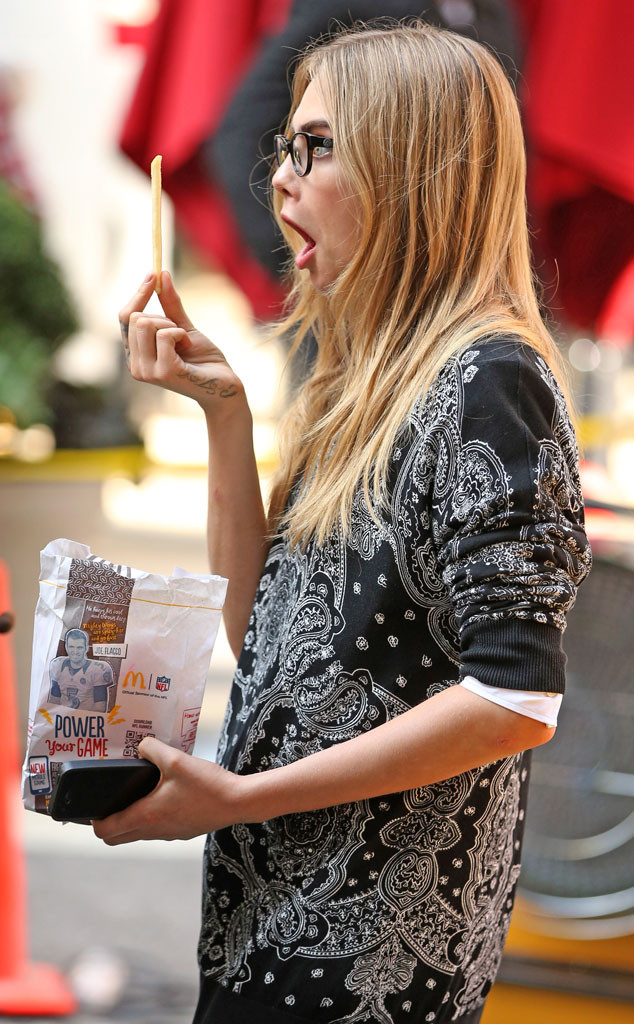 Christopher Peterson/Splash News
We swear (most) models really do eat. Some even eat a lot. And in the case of Cara Delevingne, the model of the moment apparently loves McDonald's.
No, seriously.
The 21-year-old stunner was snapped snacking on McDonald's french fries in between takes while shooting a DKNY ad campaign in Times Square on Tuesday.
Dressed in a paisley-print pullover and black-rimmed glasses, the blond beauty held up a fry with a shocked expression on her face, seemingly trying to match the presumed reaction of those who witnessed the pin-thin star devour a little Mickey D's on set.