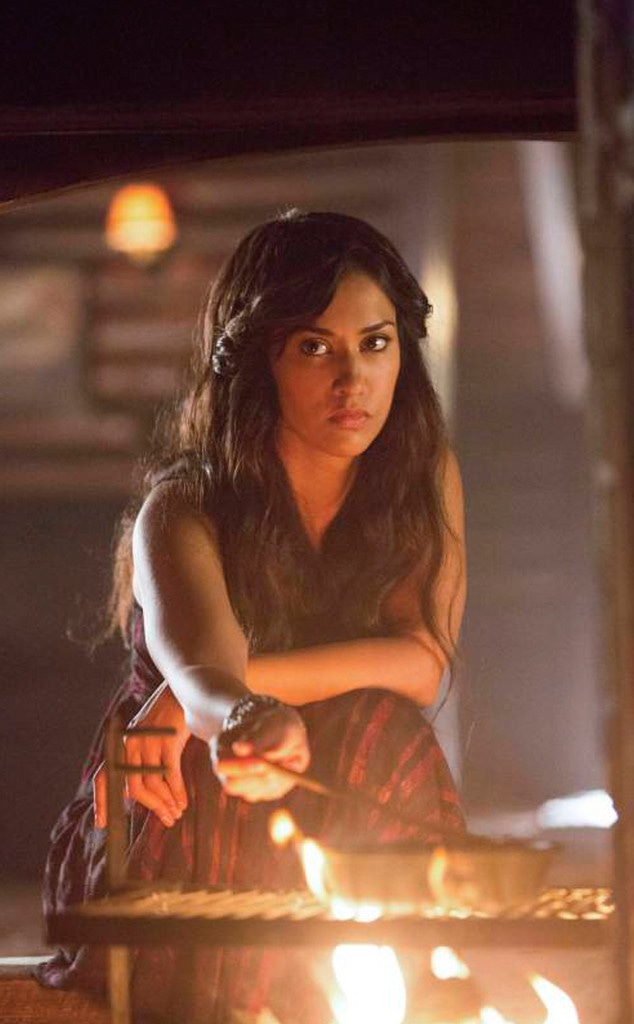 Bob Mahoney/The CW
"I don't want to hurt you, so get away from me before I rip your throat out."
Now is that any way to thank the woman that saved your life, Stefan (Paul Wesley)?! Alas, that is the first thing our vamp says when we first see him out of the lockbox on The Vampire Diaries' all-new episode this Thursday. His savior? Guest star Janina Gavankar, known for her work on True Blood and Arrow, who makes her debut as the mysterious Tessa in the episode.
Why did Tessa save Stefan? And why isn't she surprised by his need for blood? We've got an exclusive sneak peek at Tessa's debut...and her first interaction with Stefan...
"A vampire doppelganger who is burdened by a conscience?" Tessa says to Stefan, who is busy feasting on a blood bag she's so graciously provided.  "Now I've seen everything." Just you wait, Tessa!
So how did Tessa save him? Well, that's where the dead guy Elena (Nina Dobrev) and Damon (Ian Somerhalder) found in the lockbox comes in. Rough twist, bro!
 During the episode, Tessa will reveal the shocking secrets of her past via flashbacks, as well as what she has planned for the future. But the younger Salvatore brother isn't the only one Tessa will be interacting with as she will also have a disturbing message for Damon about his future.
The Vampire Diaries airs Thursday at 8 p.m. on the CW.