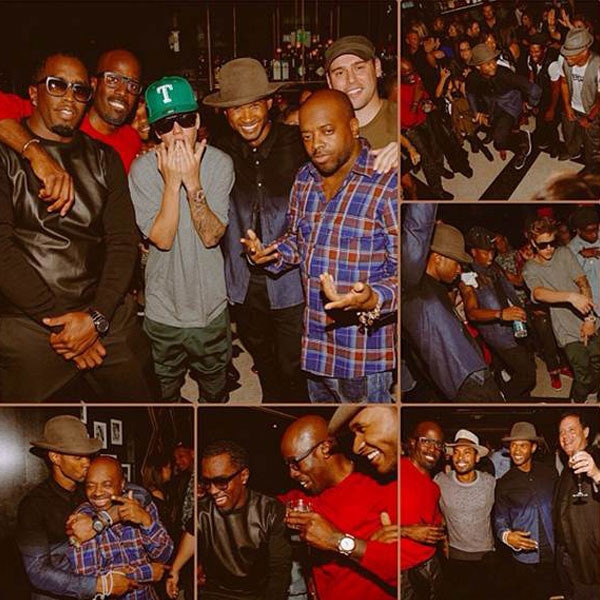 Instagram
There was definitely some love in the club for Usher's birthday.
The R&B superstar, who turned 35 years old yesterday, got together with his nearest and dearest at Bootsy Bellows in West Hollywood Monday night to celebrate another year of life. And from the looks of it, Usher and his pals had an amazing time—yeeeeeah, man.
Jermaine Dupri, Justin Bieber, Scooter Braun, Sean "Diddy" Combs and his girl Cassie, Miguel and Ashley Benson (they're friends?!) were just a few big names that attended the event.
Judging from the numerous Instagram pictures shared by Usher today, last night's festivities included a lot of laughs, dance breaks (of course) and a boxing ring-themed cake with a baby photo of Usher in the middle. Aw!
Some of his celeb friends, including those who partied with the celeb last night, took to Twitter yesterday to share birthday wishes.
"Happy birthday, @Usher! He's one of the most talented musicians and performers I've ever met. And I've met Weird Al Yankovic," Ellen DeGeneres tweeted, and Usher's Voice costar Shakira wrote, "Dear @Usher, a great colleague, an exemplary artist and human being! Happy bday and many blessings for you today and always!! Shak."
Meanwhile, Dupri shared a photo of him and Usher, writing, "Happy birthday to my Patna @howuseeit and many more," and the singer's protégé kept it simple by tweeting, "@Usher happy bday bro."