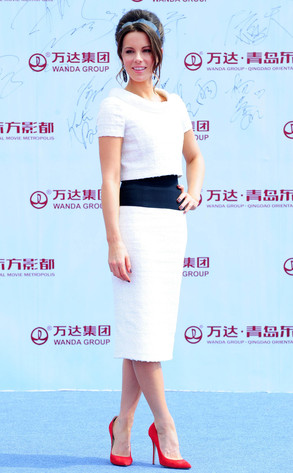 ChinaFotoPress/ChinaFotoPress via Getty Images
Kate Beckinsale has just signed on for a ripped-from-the-headlines new movie.
According to Deadline, the actress will star opposite model Cara Delevingne in director Michael Winterbottom's The Face of an Angel.
Based on the book Angel Face, "the plot bears some resemblance to the travails of Amanda Knox," the American student who served four years in an Italian prison after being convicted in the 2007 murder of housemate Meredith Kercher before her sentence was overturned.