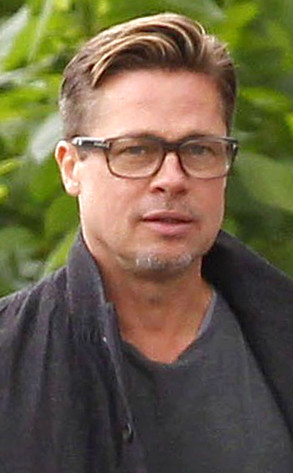 FameFlynetUK/FAMEFLYNET
Hard to believe but Brad Pitt's about to turn the big 5-0 this December. And that's something he's embracing wholeheartedly.
In an upcoming interview on NBC's Today, the actor dishes about leaving his 40s behind with his 50th birthday on Dec. 18 and how he's grappling with his soon-to-be AARP-eligible status.
"I haven't minded a bit," he reveals to Ann Curry. "I have no complaints."
It's safe to say Pitt's living a pretty contented life—and why not?
Pitt and partner Angelina Jolie are finally engaged after seven years together and are busily raising a brood of six children between them.